Suspect arrested for going on a multiple armed robberies spree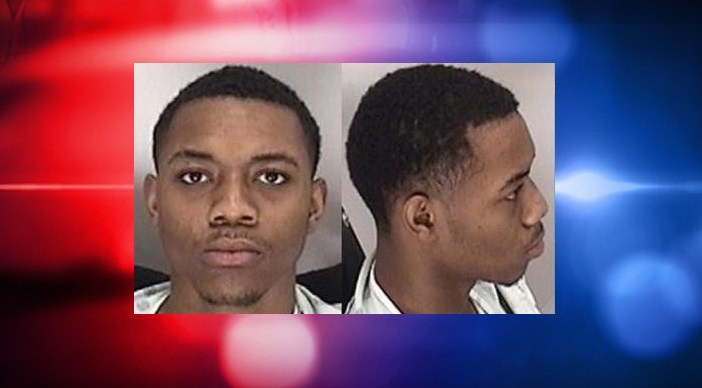 AUGUSTA, GA– Delvecchio Ramond Jones,22 was arrested on Thursday for two armed robberies at gas stations and one at a Domino's drive-thru.
Reportedly, on Feb. 2, around 11:30 p.m. Jones opened the drive-thru window of Domino's on Washington Road, climbed through it, pointed a silver semi-automatic handgun at the cashier's head and said "give me all the money". They gave him the $90 from the register, and he ran away with the money back through the window.
Then, the following day, around 1:30 a.m. Jones pointed a gun at a cashier at Sprint Food Store on Crosscreek Road in Hephzibah. There he stole $124.
On the same night, he continued to the Get-N-Go gas station on Windsor Spring Road, where he tried to purchase a Black and Mild cigar. Allegedly, when the cashier informed him that he didn't have enough money, Jones forced his way behind the counter, where he hit the cashier in the nose with a gun. The worker then opened the register and Jones took the money and ran.
Jones has been detained at Charles B. Webster Detention Center on seven charges, which include three counts of armed robbery, three counts of possession of firearm or knife during crime, and one count of aggravated assault.