The real reason why Barron Trump refused to tell father Donald Trump "I love you" out loud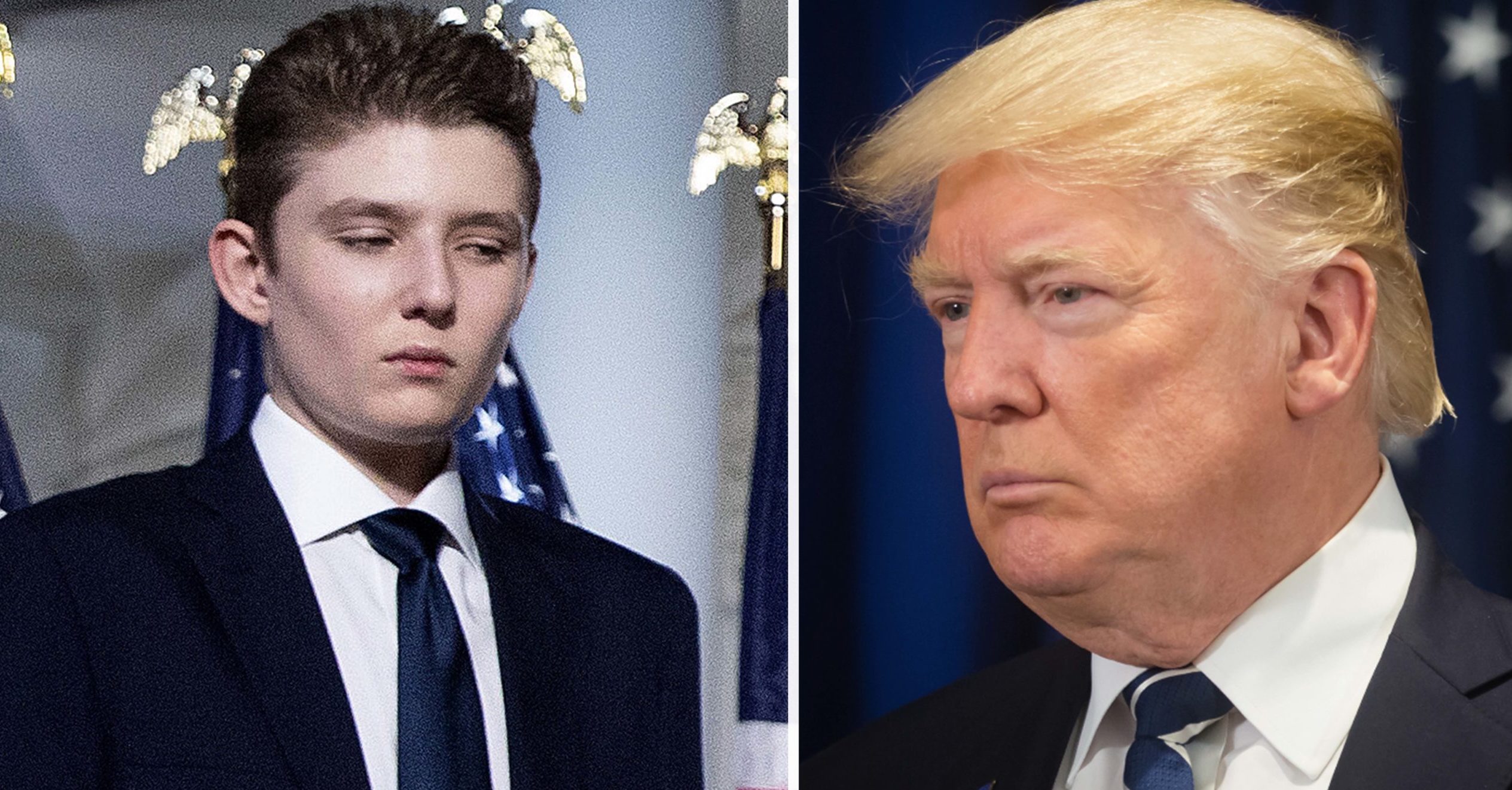 Barron Trump and the rest of his famous family are busy creating a new post-White House life in Florida. According to reports, the former President's youngest son has started a new school as well. Though it's been almost a year since the Trump family left Washington, new details about their lives in DC continue emerge, not least those concerning the relationship between Barron and his father, the one and only Donald Trump. ABC News reporter Jonathan Karl has shed some light on the father-son dynamics in the Trump household. Speaking with CNN, he claimed that Barron never told his father "I love you" aloud. And that for one reason in particular.
Barron might only be 15 he's already the tallest person in his family.
Donald, meanwhile, is "only" 6 '3'. Earlier this year, the former President spoke of his son's height.
"Barron is 6-foot-7, can you believe it? And he's 15," Trump said.
"Eric (Trump) is short — he's only 6-foot-6."
As we've touched upon, Barron didn't make a lot of headlines during his time living at the White House. In fact, it's only after his family left DC for Florida that news about him has come to light.
Recently, ABC News journalist Jonathan Karl revealed new information about Barron and his father's relationship.
In his book Betrayal: The Final Act of the Trump Show, Karl recalled a meeting with Donald Trump, which he labeled one of the "top five" most surreal moments of covering the Trump presidency in its entirety.
Donald told Karl that he reminded Barron that his teenage son was "too cool" to say that he loved his father out loud.
Appearing on CNN, Karl spoke further on the experience. On March 4, 2020, he reportedly met with the President in the Oval Office to discuss the forthcoming White House Correspondents' Dinner, alongside the Associated Press's Zeke Miller and CBS News Radio's Steve Portnoy.
In the three previous years, Donald had skipped the dinner, but in 2020 it seemed like he was "flirting" with them about going.
Karl served as the President of the White House Correspondent's Association, responsible for hosting the dinner.
"I had not actually invited Trump. In fact, I had not decided yet whether I would invite him,' Karl wrote in his book, as reported by Daily Mail.
"I wasn't going to plead with him to attend."
Trump is said to have asked Karl if he wanted the President to be there. When the journalist didn't beg, Trump compared the reporter to his son.
"The former president says, 'Jonathan is very cool.' Karl recalled. "He's like my son."
Trump then reenacted a conversation he had with his son.
"'Do you love your dad? I don't know. But he does. But he's too cool, the kids,'" Jonathan Karl said Donald had told him. "Donald Trump, it seemed, was comparing me to his teenage son, Barron, and he was comparing my lack of excitement about his possible appearance at the White House Correspondents Dinner, with his son's reluctance to say out loud that he loved him."