Olympic medalist disrespects America on podium by flaunting with rules, at risk of losing medal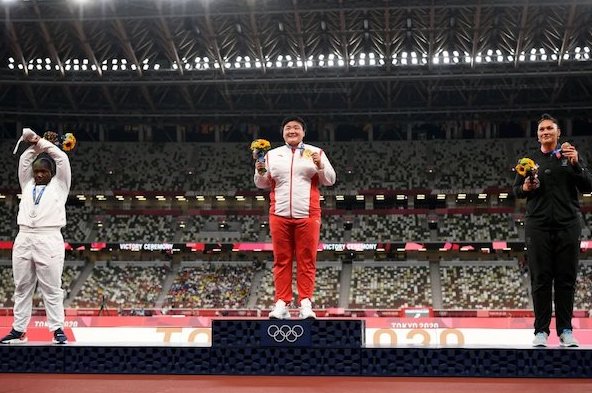 After winning the silver medal at the Tokyo Olympics for the shot put, medalist Raven Saunders of the United States appeared to violate Rule 50 of the Olympics when she tried embarrassing America on the world stage.
Rule 50 states that athletes at the Olympics are not allowed to protest on the medal stand.
While on the stand, Saunders decided to raise her arms in an "X gesture" which she later stated that the motion represented "the intersection where all oppressed people meet."
The Olympic committee announced after the stunt that they would be looking into the stunt to determine if her medal would be taken away or not.
"The International Olympic Committee is looking into the gesture used by U.S. athlete Raven Saunders on the podium after she raised her arms into an X above her head, in one of the most visible individual protests at the #Tokyo2020 Games," Reuters tweeted.
This isn't the only ungrateful, entitled, privileged athlete representing the United States at the Olympics. Olympic team USA's Gwen Berry announced last week that she planed to embarrass America on the World Stage if she wins a medal at the 2020 Olympic Games in Tokyo, Japan.
Berry, who made headlines after she turned her back on the American flag at the Olympic trials, says she is ready to stage a similar protest if she wins a medal at the Tokyo Olympics.
Instead of taking responsibility for her stunt at the Olympic Trials, Berry started peddling a conspiracy theory where she claims she was "set-up" with the National Anthem.