Ethan Crumbley and his parents met with school administrators hours before deadly attack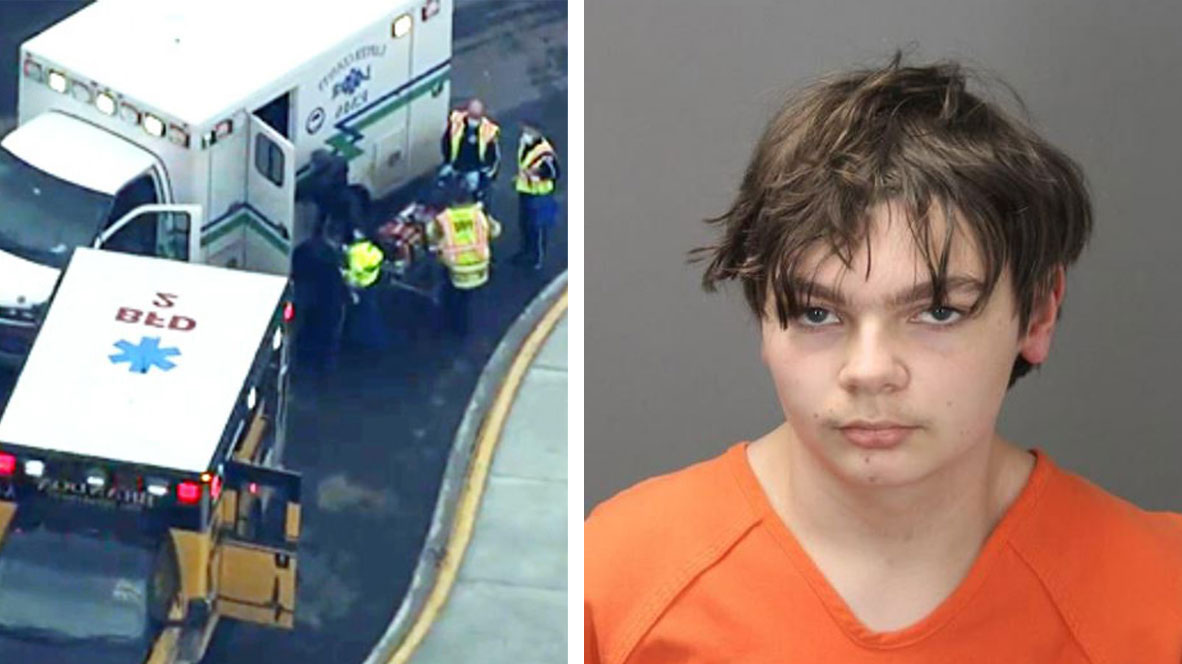 Ethan Crumbley, the 15-year-old accused of shooting and killing four and injuring seven more at Oxford High School, reportedly met with school officials hours before the deadly school shooting.
On Wednesday, Oakland County Sheriff Michael Bouchard revealed the high school student met with administrators Monday to discuss his "behavior in the classroom." Crumbley's parents also met with school administrators Tuesday morning, hours before the attack.
"We have since learned that the school did have contact with the student the day before and the day of the shooting for behaviors in the classroom that they felt was concerning," Bouchard said, according to the NY Post.
"In fact, the parents were brought in the morning of the shooting and had a face-to-face meeting with the school. The content of that meeting of course is part of the investigation."
Despite earlier reports that Crumbley was the victim of bullying, Bouchard said investigators did not find any record of bullying nor did they find any evidence that he had any disciplinary issues.
On Wednesday, Oakland County Prosecutor Karen McDonald charged the 15-year-old as an adult with multiple counts of first-degree murder, terrorism, assault, and weapons possession.
McDonald stated the facts "suggest this was not just an impulsive act."
During Crumbley's arraignment, where the 15-year-old was arraigned over Zoom, Oakland County Sheriff's Lt. Tim Willis said a search of the family's home revealed "two separate videos recovered from Ethan's cellphone made by him the night before the incident, wherein he talked about shooting and killing students the next day at Oxford High School."
Investigators also found a journal in his backpack. An entry detailed his desire to "shoot up the shoot."
A plea of not guilty was entered. He was denied bond and transferred from a juvenile facility to a county jail.
"If the incident yesterday with four children being murdered and multiple kids being injured is not enough to revisit our gun laws, I don't know what is," McDonald said.