Why a rain delay at the Masters changed the entire tournament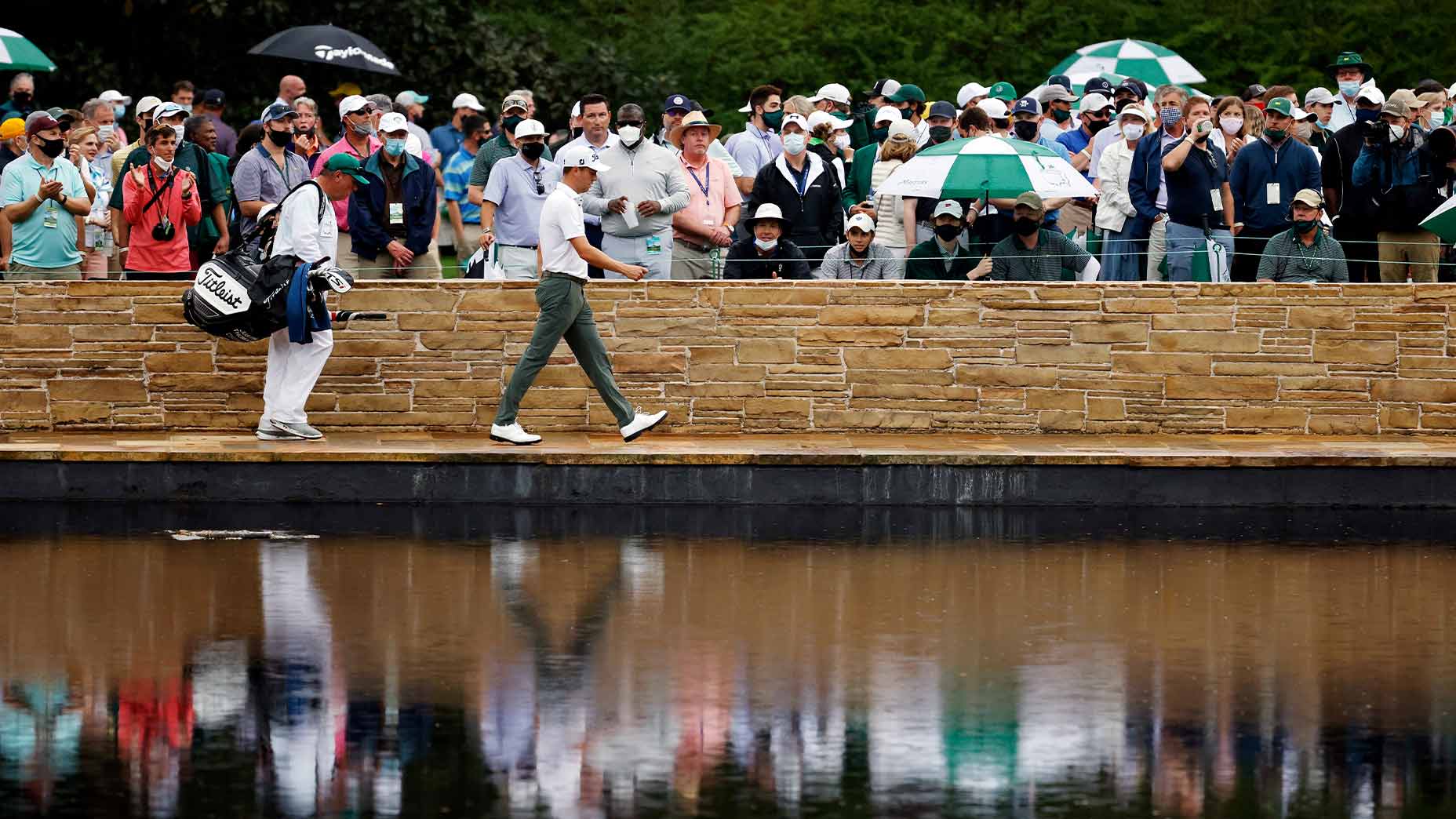 AUGUSTA, Ga. — If not for the rain, Moving Day at the Masters might never have gotten going.
As storm clouds descended upon central Georgia Saturday, things ground to a screeching halt on the grounds of Augusta National. Just as he did on Thursday and Friday, Justin Rose clung to a narrow lead. The top of the leaderboard — filled with names like Leishman, Zalatoris, Spieth and Thomas — had hardly changed order.
Then, around 4 p.m. local time, the rain came. Play stopped. Golfers retreated to the clubhouse.
By the time play resumed at 5:15 local time, the rain had stopped, the crowds had thinned and the wind had died. Patrons could be heard shuffling about the rough and pine straw. Caddie conversations were audible to audiences of a few dozen. Stillness reigned.
The course seemed different, too. The greens were slower and, for the first time all week, showed serious give. The fairways and rough snatched tee balls in awkward positions. And the storm seemed to zap the energy from the air, leaving many of the most vulnerable pins unguarded.
The air hung particularly heavy on the 10th hole, where Jordan Spieth's tee shot came to rest awkwardly on a downslope, and where Spieth's approach shot came up short of the elevated green.
"God!" Spieth unknowingly muttered to a hundred or so patrons. "There's no way that wasn't enough club."
When he chipped in for birdie a few minutes later, the same gallery shattered the silence.