Voting for James Brown mural designs underway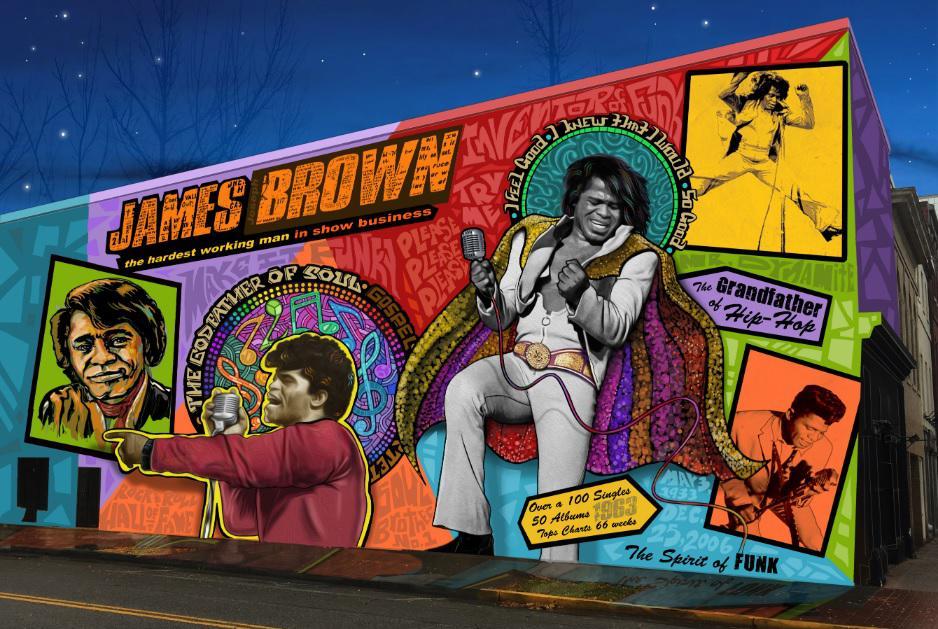 AUGUSTA, Ga. – A mural of the Godfather of Soul in Downtown Augusta is closer to becoming a reality, as voting for its design is underway.
The Greater Augusta Arts Council announced the four finalists for the James Brown mural, which will be painted on the side of building on 879 Broad St. The council also opened voting Wednesday for residents to select their favorite design. Several thousand had cast votes by mid-afternoon, with an average of four votes per minute.
"We like to have community input. It is also good for the community to know what's going on, so by doing the voting, it does get the community interested. It feels like they are a part of our process," Arts Council Director Brenda Durant said.
Voting will be open until March 13, when the artist will be selected and then presented to the Augusta Commission for final approval. The mural is being funded by a grant from the Augusta Convention and Visitors Bureau and a 25 percent matching fund component from the City of Augusta.