Vote: Augusta-area high school football player of the week, Week 12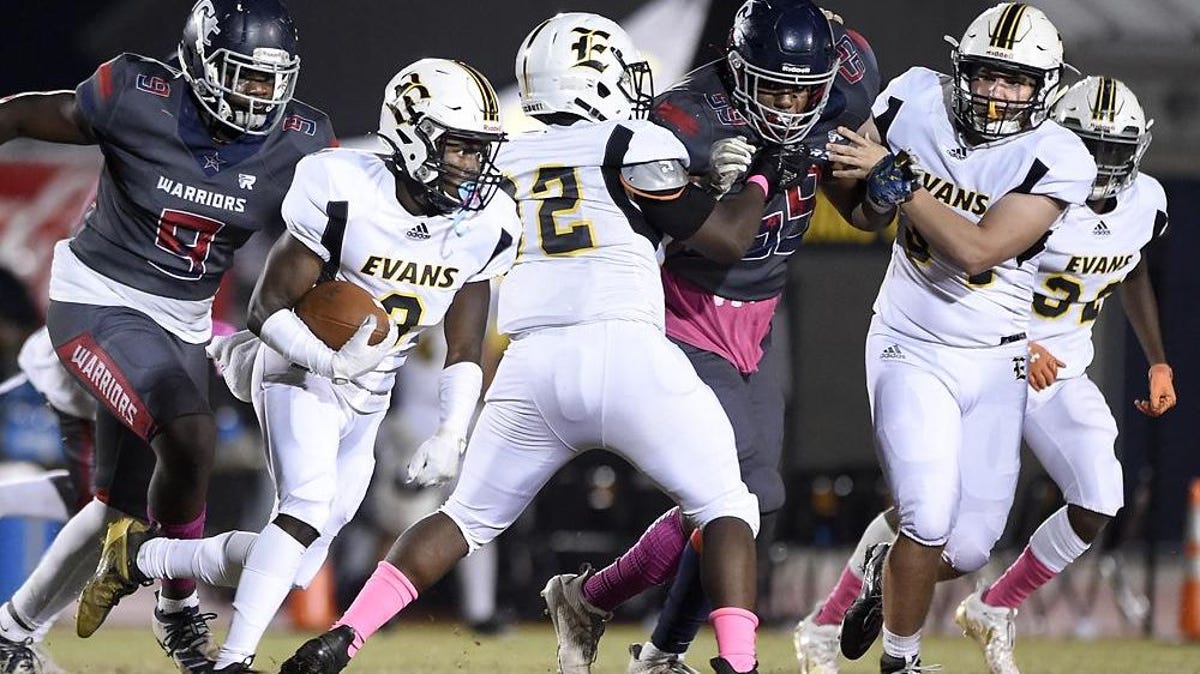 AUGUSTA, Ga. – Head to the ballot box, choose the Augusta Chronicle high school football Player of the Week from Week 12. This is the final poll of the 2020 season.
Voting is open this week through 9 p.m. Wednesday. The winner will be announced Thursday. Details about each nominee are listed below.
ZAY GREEN, Westside — Green carried the football 23 times for 249 yards and three touchdowns (two over 60 yards) in Westside's 34-0 win over Oglethorpe County on Friday, clinching a playoff berth for the Patriots. Green also eclipsed the 1,000-yard mark on the season.
KALEB JACKSON, Evans — Jackson threw three touchdowns and ran for another in Evans' 40-30 win over Alcovy on Friday. The win clinched back-to-back Region 3-AAAAAA titles for the Knights.
CHRIS MURRAY, Richmond Academy — Murray had a 30-yard interception returned for a touchdown to seal a 36-10 win for the Musketeers over Burke County on Friday night.
JONTAVIOUS CURRY, Richmond Academy — Curry had over 100 rushing yards, including touchdown runs of 53 yards and 40 yards to help the Musketeers get their first region title since 1976.
KINDARARIUS GREEN, Thomson — Green had 83 rushing yards and three touchdowns in Thomson's 42-30 win over Hephzibah on Friday.
DALEN COBB, Washington-Wilkes — Cobb threw for three touchdowns and added a fourth touchdown on the ground to help the Tigers dominate on Friday night and defeat Towns County 41-0.
BRYANT GRANT, Washington-Wilkes — Grant had 113 rushing yards and a rushing touchdown on Friday night for the Tigers as they shut out Towns County.
DE'AMONTE GRANT, Washington Wilkes — Grant caught all three of Cobbs touchdowns on Friday night in the Tigers' win. Grant had just the three receptions and 137 receiving yards.