Victim's name, new details revealed on Columbia County van explosion, fire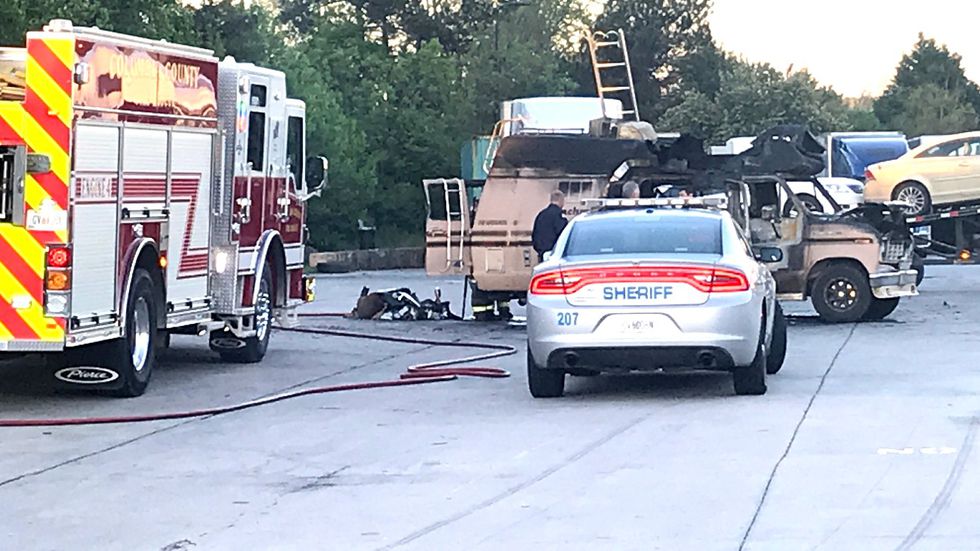 MARTINEZ, Ga.  – Authorities identified the man who died in a camper van fire Monday at a Columbia County gas station, even as the state insurance and safety fire commissioner released more details about the incident.
It happened around 3 a.m. at a Pilot gas station at Jimmie Dyess Parkway and Interstate 20 on the south edge of Martinez, according to authorities. The Columbia County Sheriff's Office said a man filled up the van with gas and then parked in the rear of the Pilot. A short time later, "the clerk and a witness heard a loud boom," sheriff's Maj. Steve Morris told News 12. When they walked outside, they saw the van on fire.
Crews found a body in the van after they put out the fire.
The man was identified as William Andrews, 63, who lived in the CSRA , the Columbia County Coroner's Office said Tuesday afternoon. He had three children, and his LinkedIn profile shows a range of positions throughout his career, many of them in the nonprofit and public sectors.
Meanwhile, Georgia Insurance and Safety Fire Commissioner John F. King revealed details about the incident that were gleaned from surveillance video.
"Video shows the deceased pumping gasoline into an unidentified container and subsequently entering the gas station to purchase a lighter," King said Tuesday afternoon in a statement. "Approximately thirty minutes after departing, the gas station employees heard an explosion and witnessed a van on fire in the back parking lot."
King said his office is assisting the Columbia County Fire Department in this investigation.
The cause of the fire is under investigation, but an incident report from the Columbia County Fire Department sheds light on the situation crews found as the 1988 Ford Econoline 250 van burned.