Vernon Jones to challenge Kemp in Georgia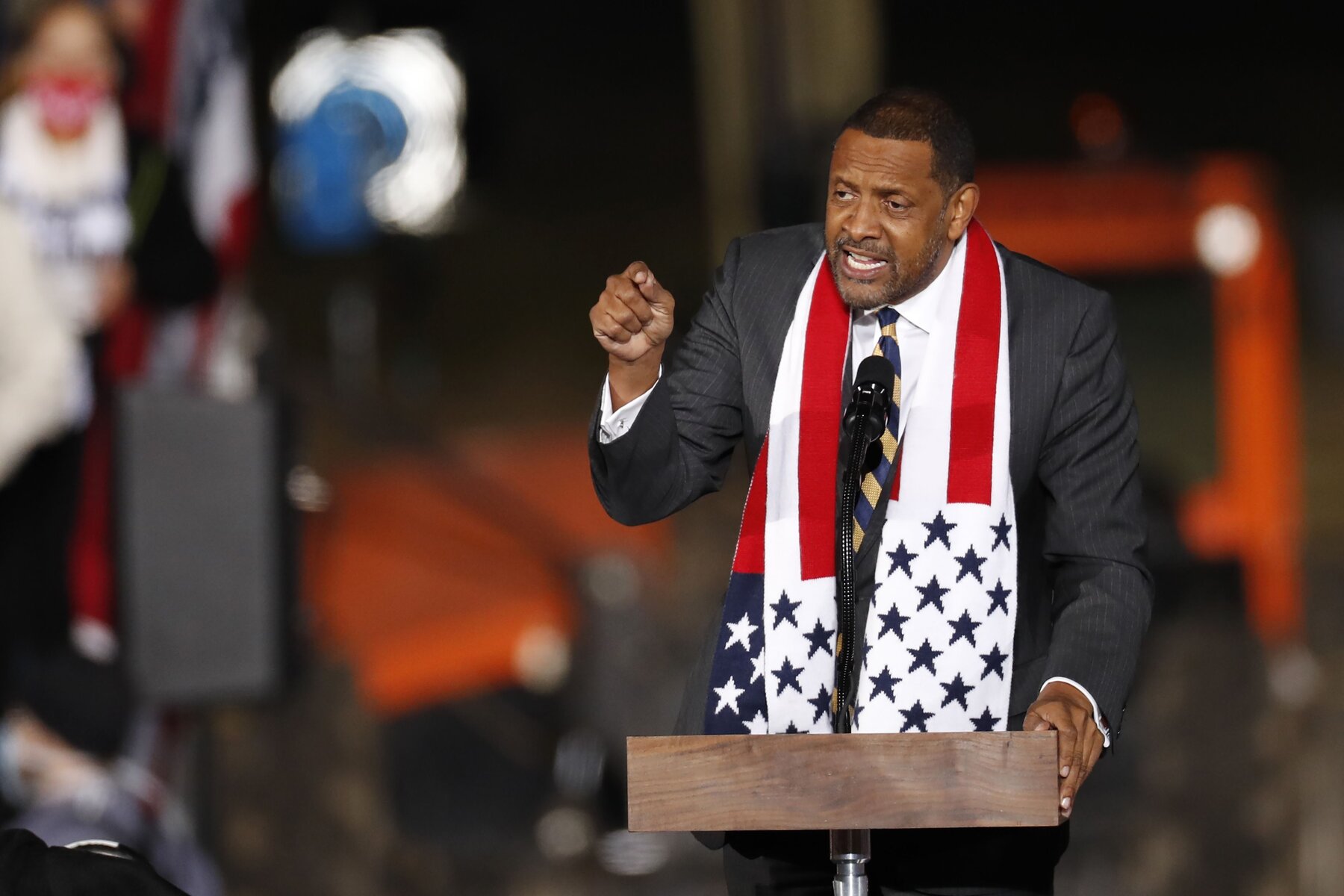 GEORGIA – Former Georgia state Rep. Vernon Jones will challenge Gov. Brian Kemp for the state's top job in 2022.
Jones, a pro-Trump former Democrat, will be among those Republicans vying to unseat Kemp following an election cycle that was characterized by intense faceoffs between former President Donald Trump and Kemp.
"The time has come. Georgia is ready!" Jones wrote in a Thursday tweet, along with details of a Friday press conference.
"In the midst of a battle that will determine the future of not just Georgia, but the future of America and our great experiment known as democracy, we need a fighter for Georgia," Jones said.
His candidacy puts Jones, a pro-Trump Republican, up against the incumbent Kemp, who was criticized by Trump after the 2020 presidential election for not doing more to intervene in the counting of votes in Georgia.
"Why won't Governor @BrianKempGA, the hapless Governor of Georgia, use his emergency powers, which can be easily done, to overrule his obstinate Secretary of State, and do a match of signatures on envelopes. It will be a 'goldmine' of fraud, and we will easily WIN the state," Trump tweeted in November 2020.
Trump later said he was "ashamed" for endorsing Kemp in his 2018 gubernatorial bid and called the governor an "obstructionist who refuses to admit that we won Georgia" who should resign from office.
Jones, who is black, rose to prominence after supporting and endorsing Trump in 2020. He spoke at the Republican National Convention, urging other black Democrats to follow him in leaving the Democratic Party.
Beyond Election Day, Jones stuck close to Trump and has himself supported Trump's election fraud claims, calling for the top elections official in Georgia, Secretary of State Brad Raffensperger, to resign.
Raffensperger deceptively edited and released a recording of a call between Trump and a Georgia elections official, Jones claimed.
Trump has not endorsed a candidate in Georgia's gubernatorial race, but just before the Jan. 5 Senate runoffs there, he promised to support a Kemp challenger.
"I'll be here in about a year and a half campaigning against your governor," Trump said at a rally the day before.