'Someone is going to get hurt': Georgia election official who condemned Trump now says Biden is spreading lies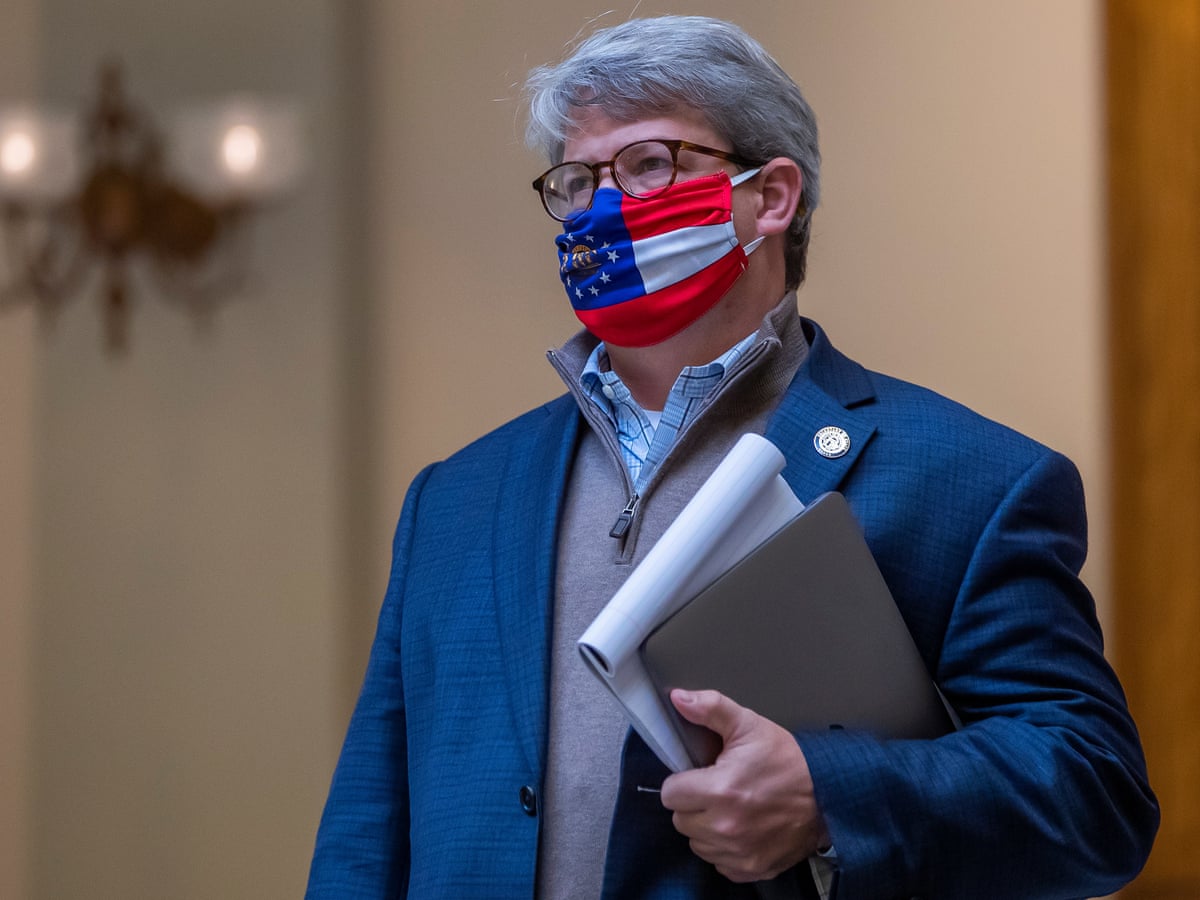 GEORGIA – The Georgia election official who condemned former President Donald Trump for disseminating misleading information about voter fraud has turned on President Joe Biden for spreading lies about the state's new voting laws.
Gabriel Sperling became a darling of the Left with an impassioned attack on Trump last year, saying he would be responsible for any violence triggered by unsubstantiated election fraud claims.
But now, he has waded into the controversy over new voting laws pushed by Peach State Republicans, dismissing Biden's allegation that changes represent Jim Crow laws for the 21st century.
"The reaction to Georgia's new election law has me worried again," he wrote in the Washington Post . "Though I have not received any threats yet, thankfully, that same foreboding is creeping up again as the president of the United States and others once again spread lies about what is going on in Georgia.
"So I plead with the president once again: Someone is going to get hurt. Your words matter. The facts matter."
Republicans insist voter reform is essential to prevent future fraud, while Democrats claim the new laws disenfranchise disabled people, black people, and other minorities.
The issue has opened a new front in America's culture wars.
Major League Baseball moved its All-Star game out of Atlanta in protest, while conservatives are promising to boycott prominent companies such as Coca-Cola that have criticized the laws.
Sperling, a Republican and the chief operation officer in the office of the Georgia secretary of state, has special standing to take on the White House. He rose to international prominence after delivering an impassioned address and pleading with Trump to be the "bigger man" and halt the use of inflammatory language in the wake of the 2020 election.
"Someone's going to get hurt, someone's going to get shot, someone's going to get killed, and it's not right," he said, reeling off a list of threats received by election workers.
This time, it is a Democratic president in his sights.
"The president alleged last month that the bill 'makes it a crime to provide water to voters while they wait in line,'" Sperling wrote. "But providing gifts of any value to voters to reward them for casting a ballot has been illegal in Georgia for years."
He also dismissed the president's allegation that adding a photo ID number requirement to absentee ballots imposes "rigid restrictions … that will effectively deny the right to vote to countless voters," pointing out that the measure has the support of Georgia Democrats and black voters and that studies suggest it does not reduce turnout.
And he said that the legislation supports the use of ballot drop boxes, turning an emergency pandemic response into a pillar of future elections.
"While this isn't necessarily how Secretary of State Brad Raffensperger , or I, would have written this law," he conceded, "it is not what President Biden claims.
"We saw just three months ago how election disinformation such as this can lead to violence," Sperling said. "It was wrong then, and it's wrong now."