USCA's Smith, Mercer named Players of Year, 4 Pacers all-PBC for volleyball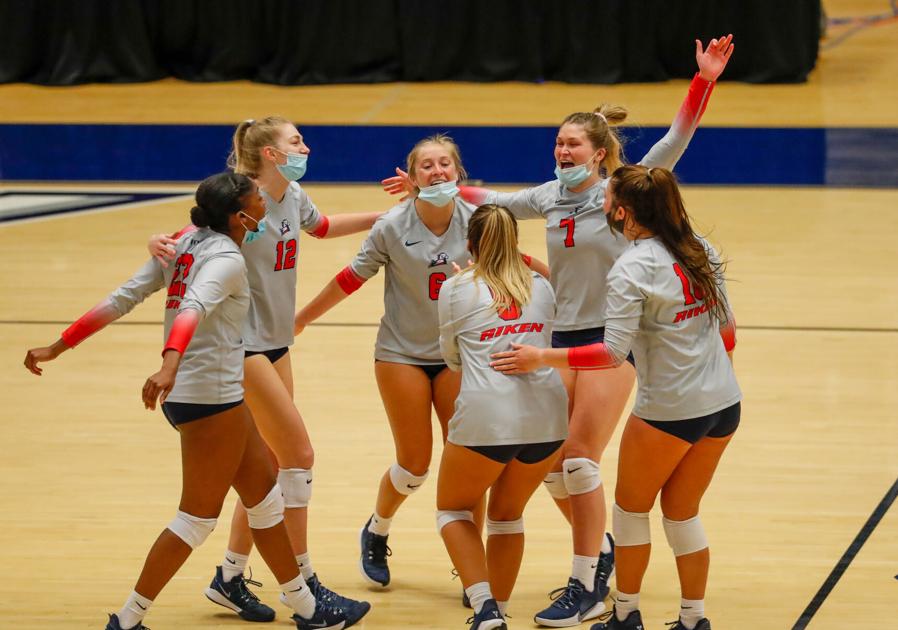 AUGUSTA, Ga. – A different season produced a similar result for the USC Aiken volleyball team on Peach Belt Conference awards day.
Four Pacers – Sydney Bresee, Caroline Foster, Kari Mercer and Alie Smith – earned all-conference honors Friday, with Smith being named PBC Player of the Year and Mercer tabbed the PBC Libero of the Year.
If those awards sound familiar, it's because the Pacers have routinely brought them home.
This is the 10th time a USCA player has been named PBC Player of the Year, and the third in a row. Christine Carroll was a back-to-back winner in 2018-19, and now Smith is the pick for the delayed 2020 season. Counting Ashley Diedrich's consecutive wins in 2014-15, five of the last seven players of the year have been Pacers.
Mercer's is the fifth consecutive PBC Libero of the Year award for USCA, and sixth overall. She follows three straight honors for Rebecca Martinez from 2017-19 and Mercer's sister Danielle in 2016.
Smith, a 5-foot-10 senior outside hitter who said she'll use her extra year of eligibility this fall, was PBC Player of the Week three times this season. Her 262 kills, 5.35 kills per set, 291.5 points and 5.95 points per set were all league highs, and the kills per set and points per set were most among Division II players who played a complete season.
She had double-digit kills in 12 of 14 matches this season, including a career-high 31 against Francis Marion. She also had six double-doubles this season and became the fifth Pacer in Division II history to reach 1,000 career kills and 1,000 career digs.
Mercer, a 5-6 sophomore, was PBC Specialist of the Week twice this season.
She led the PBC with 6.26 digs per set, which ranked 10th nationally. She had double-digit digs in each match this season, and she had a career-high 39 against Lander. Mercer had at least 20 kills nine times in 14 matches.
Smith was a first-team all-conference selection while Mercer, Bresee and Foster made the second team.
Bresee, a 5-11 freshman middle blocker, averaged 2.17 kills per set with a .261 hitting percentage. She had double-digit kills five times, including an early career-best of 13 – while hitting .600 – in her first collegiate match. She also had a hand in 27 total blocks, with a high of five against Georgia College.
Foster, a 5-9 junior setter, led the conference and was 17th nationally with 10.6 assists per set. She had 445 total assists for the season, including a career-high 48 against Lander, and she was named PBC Specialist of the Week once. She had at least 30 assists in 10 matches, and at least 40 in five of those. She had a season-high 15 digs, also against Lander, and had seven double-doubles.