Up close, Augusta National's driving range reveals more than you'd think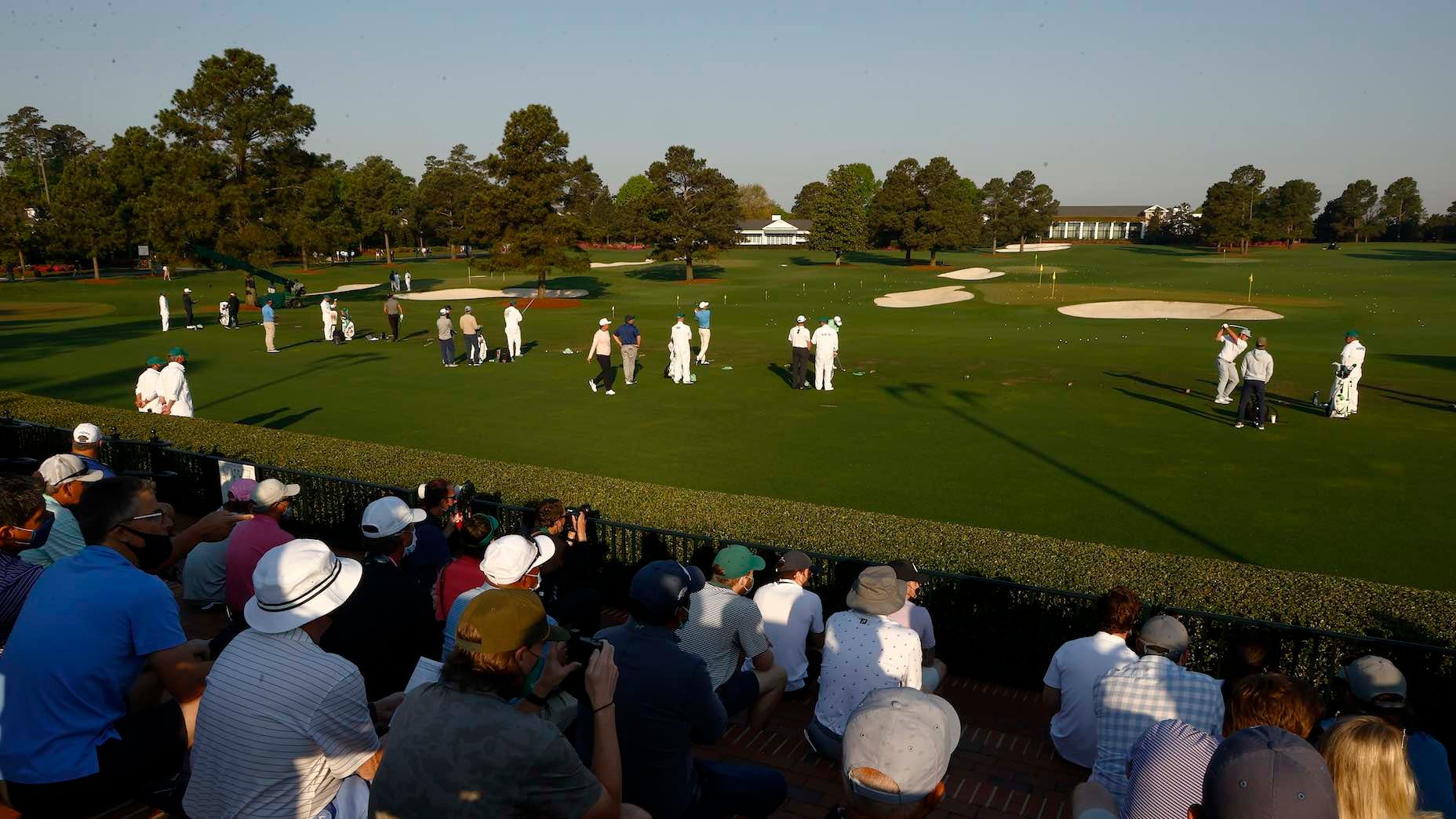 AUGUSTA, Ga. — Abraham Ancer was rolling putts on Augusta National's practice green late Friday morning when Harris English sidled up alongside him and dropped a couple balls.
"Hey, man," English said. "I'm sorry about that whole bunker deal."
He was referring to Ancer's brush with the sand during Thursday's opening round, a retroactive two-stroke penalty that turned his opening 73 into an opening 75 and must have soured his dinner.
Ancer appreciated the acknowledgement. "Ah, that's okay," he said, shrugging as if to say, "What can you do?" He continued to putt. It was a new day.
On Wednesdays at major championships, the board is set. On Thursdays, the pieces begin to move. But Fridays are when the tournament's identity really takes shape. Fridays are when contenders emerge and when favorites go home. Some storylines begin and others end. The reason I like the practice area on Friday is because everybody's there, mixed in, regardless of what they shot on Thursday or where on the leaderboard they'll enter the weekend.
The practice facilities at the Masters are relatively simple but impeccably manicured and thoughtfully conceived. There's a putting green and a couple chipping greens adjacent to the range itself. Behind the range is an amphitheater of brick and turf where interested spectators can take in the action. By Friday, everybody — even the Masters rookies — knows exactly where to go.
As Ancer began another round of four-footers, defending champion Dustin Johnson sauntered onto the green. (Nobody saunters like Dustin Johnson.) He set up an alignment aid on the ground and commenced putting. Before each stroke he would use his left arm to position his right arm in a very specific position. The putts rolled in.