Masters 2021: Overheard from the (limited) gallery at Augusta National over the weekend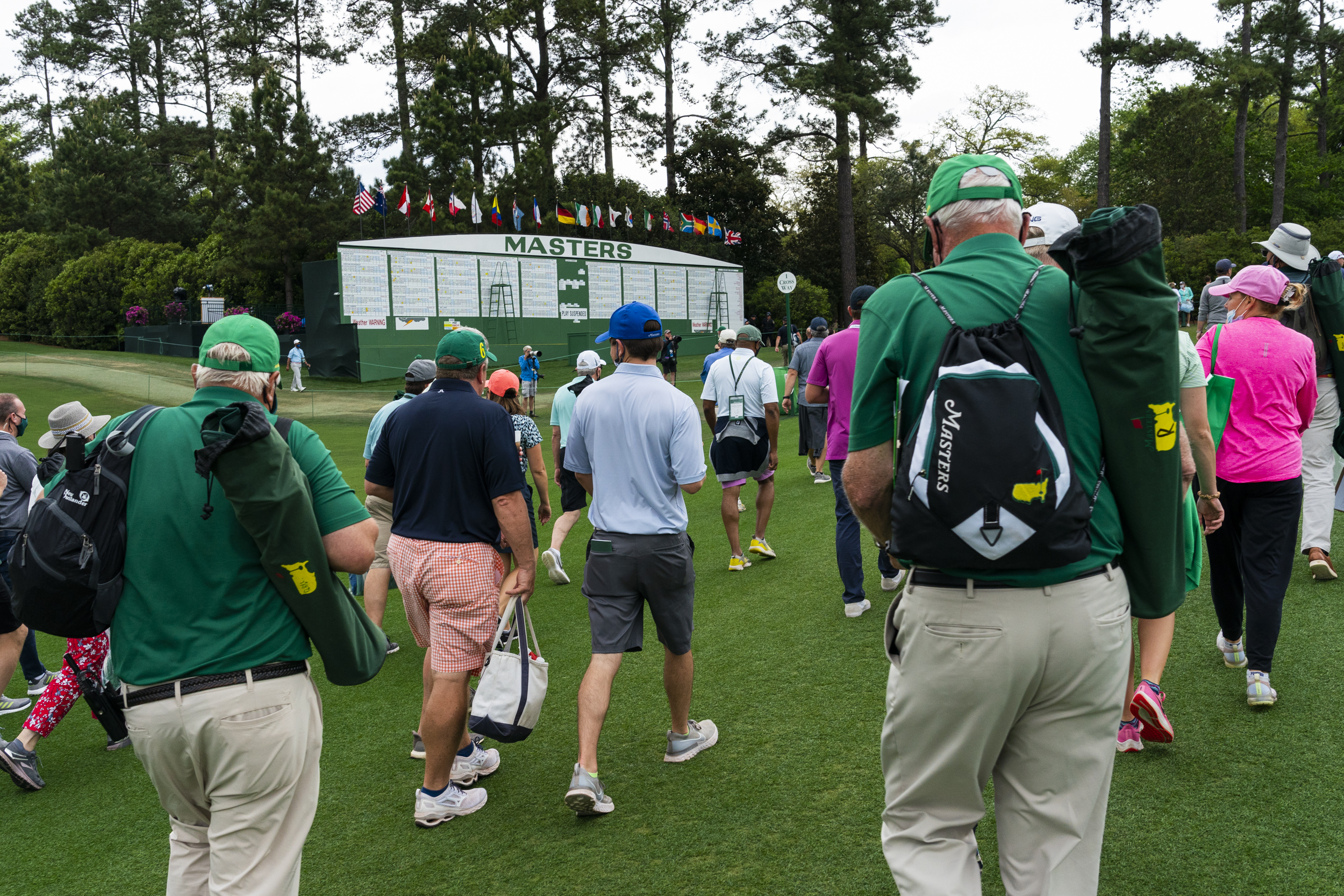 AUGUSTA, Ga. — We walked the grounds at Augusta National for the final two rounds (when we weren't eating peach ice cream sandwiches in the media center) and overheard a lot of things said by patrons in attendance. Although it's not as easy to hear stuff when there are fewer patrons—and when you're trying to stay socially distant—here are some that stuck out.
"How cool was that? You can't get any closer." Due to limited fans at this year's event, you really can't unless you're a caddie. That being said, those lucky enough to be hear are still capable of making some noise. . .

"Oooo, that was a roar. A BIG roar." Yep. Glad to have those back.

"If you don't wear you're hat right, we're going to kick you out of Augusta National." OK, so that was a security guard to a patron. But it really happened. And that dude turned his hat around quickly.

"You've got to be fit to do this every day," said a huffing patron walking up one of Augusta's many steep hills. You're not kidding!

"She walked 13 miles yesterday! In a walking boot!" OK, now I just feel pathetic.

"Remember Holly Sonders from the Golf Channel? Look her up on Instagram." Response: "Why are you telling me this when I don't have my phone?!" He's got a point. . .

"Holy sh*#! He absolutely murdered that drive?" Yep, Bryson did.

"He f*#%ing nutted that!" Again, yep, Bryson did.

"Is it y'all? Or all y'all?" Great question.

"I guess the red on the scoreboard means they're doing good? I don't really follow this stuff." No, you obviously don't. And neither did this guy. . .

"That's the par 3 I was talking about," said a patron pointing at No. 12. You know, only the most famous par 3 in the world.

"You see this kid (pointing at Matthew Fitzpatrick) right here? He was talking smack saying Bryson is making a mockery of the game." OK, now here's someone who follows this stuff. Response: "And who is he?" We're not sure if that was meant to be funny, but if so, well played.

"What did Tiger shoot yesterday?" OK, that was definitely NOT funny. Not funny at all. Where did that security guard go?