U.S. attorney for Augusta takes over role in Atlanta, too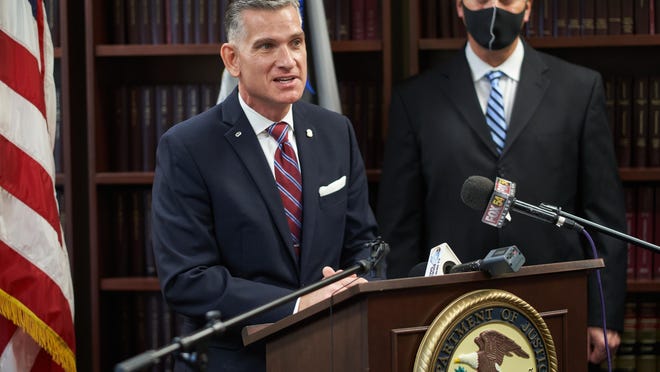 AUGUSTA, Ga. – Bobby L. Christine, the U.S. attorney who oversees Augusta, has been named acting U.S. attorney for the Atlanta region.
He'll remain U.S. attorney for Southern District of Georgia while assuming the additional role in the Northern District, his office announced Tuesday.
He takes over the Northern District after the abrupt resignation Monday of Byung J. "BJay" Pak, who reportedly cited "unforeseen circumstances" for leaving.
Appointed by President Donald Trump and sworn to the Southern District job in 2017, he worked for a decade in the District Attorney's Office in Augusta.
Appointed judge of magistrate court for Columbia County in 2005, he held that post continuously until November 2017, serving as chief magistrate from 2009-2012. From 2005 to 2017, he also maintained a private practice concentrating on domestic, probate, personal injury and criminal litigation.
He earned his undergraduate degree from the University of Georgia and his juris doctor from Samford University's Cumberland School of Law in Alabama.
He has been an Army reservist since age 17, with awards and citations including the Legion of Merit, Meritorious Service Medal, Bronze Star medal and parachutist badge. His current rank is brigadier general.
He and his wife, Sheri, an elementary school teacher for Columbia County, have two daughters and a son. They live in Evans.