The RCBE has approved it's back-to-school plan for the 2021-2022 school year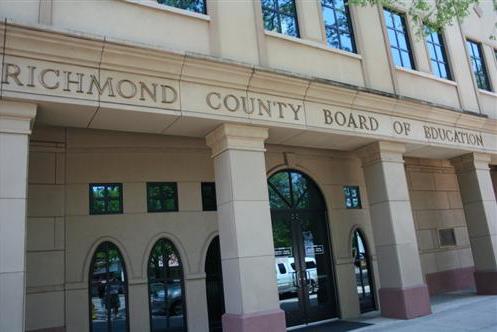 GEORGIA –  According to the statement, the board approved the plan during its July 20 meeting.
Elementary schools will start the school year Thursday, Aug. 5. K-8 schools, middle schools, high schools, and eSchool will start back Monday, Aug. 9.
All Richmond County middle and high schools will host an open house on Monday, Aug. 2 from noon to 6 p.m. All elementary and K-8 schools will host an open house on Wednesday, Aug. 3 from Noon to 6 p.m.
Information for new and returning families about the 2021-2022 school year is available on the school system website at rcboe.org/BacktoSchool.
This year, the school system will be providing new resources for students, including:
More opportunities for one-on-one tutoring and targeted tutoring support
Personalized learning paths to support individualized learning
New exciting digital content and instructional resources for all
Increased course offerings for secondary students for enrichment and credit recovery
Rollout of district 1:1 technology initiative
K-3 phonics to support reading
Updated K-5 mathematics instructional resources
In addition, schools will providing more wellness and support for students
More mental health services will be available for students, such as one-on-one couseling, school-wide wellness campaigns, training for positive school culture, and crisis management
More staff will be available to connect families with resources and provide ongoing support
More direct services will be offered for students with learning differences and disabilities
RCSS will continue to adhere to the most recent COVID guidelines issued by the Georgia Department of Public Health (GADPH) and the Center for Disease Control (CDC).
Robust safety protocols are in place at school campuses and RCSS facilities, including needed personal protective equipment, frequent disinfecting, and hand washing. Increased staffing to effectively clean and disinfect schools.
Restrooms and handwashing sinks in classrooms are stocked with soap and paper towels. Hand sanitizer stations are available in locations throughout all school campuses.
RCSS encourages students ages 12 and older, staff and family members to receive vaccinations through GAPDH, AU Health, or the Federal Retail Pharmacy Program.