Senate candidates make one last push in Augusta ahead of runoffs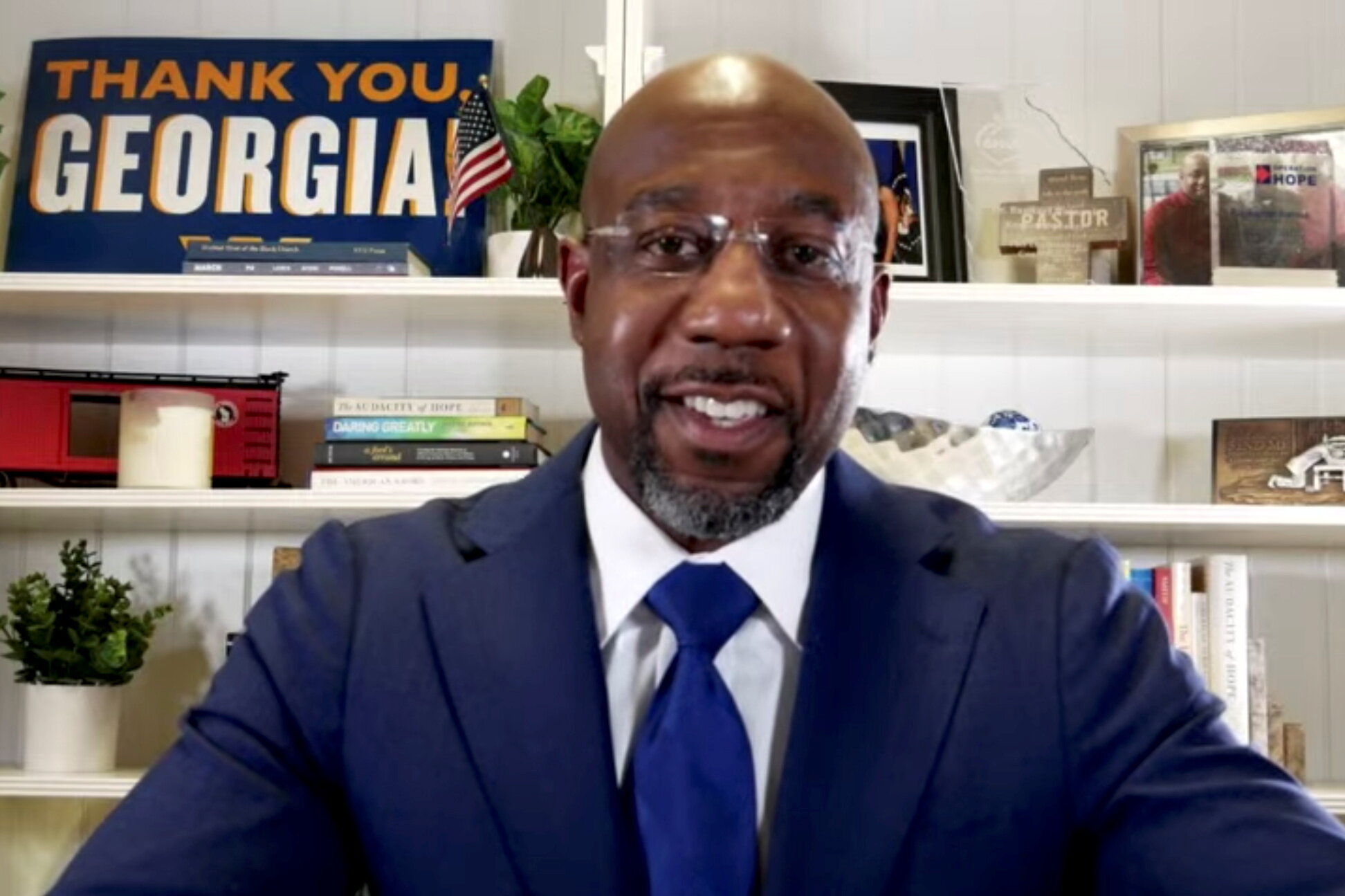 AUGUSTA, Ga. – The Robert Howard Community Center will be used on Tuesday as a polling center in one of the most historic elections in American history. But Monday, it was used as rallying ground.
Candidates came to Augusta to make one final push before voters hit the polls.
It all comes down to Tuesday. Three of four Georgia Senate candidates spent their final campaign hours in Augusta.
"Tomorrow, we make history. Tomorrow the people of Augusta, Georgia make history," Jon Ossoff said at a Democratic rally Monday at the community center.
Democrats Ossoff and the Rev. Raphael Warnock rallied together, encouraging people to vote and turn Georgia blue.
"We are witnessing in this historical moment the reversal of the southern strategy. It was a strategy in which politicians got elected by dividing us. We have a movement that's based on bringing us together, not dividing us," Warnock said.
But for incumbent Republican Sen. Kelly Loeffler, it's an opposite sentiment, one in which she believes the Democrat's message doesn't mean what they say it does.
"It means changing America into a government-centered society where the government takes control of your paycheck, your health care, your decisions," she said in an appearance at the Augusta Regional Airport.
Ossoff and Warnock are pushing universal health care and an increased minimum wage, claiming Georgia's current senators have enriched themselves rather than supporting the American people.
"Augusta, you deserve senators who have your backs not just when it's almost time to answer to the people, but at all times," Ossoff said.
Loeffler fights for school choice and job creation.
"I am fighting to make sure that every Georgian can live their American dream. That's what drives me every day," she said.
Both sides of the aisle are vying for your vote. And Tuesday, Georgians will answer.
"To be a part of experiencing history in itself is just, it's kind of a cool experience," voter Aisha Manu said.
Incumbent Republican Sen. David Perdue was unable to attend events in Augusta because he has been quarantining in Atlanta with his wife after coming in contact with a positive COVID-19 patient.
His cousin, Sonny Perdue, came to the event with Loeffler in his place.
Loeffler faces Warnock and Sen. Perdue faces Ossoff in the runoff, which could determine which party controls the Senate. All four candidates were on the Nov. 3 general election ballot, but none received a sufficient majority of votes to claim a seat.