Georgia Senate runoff brings big names to Peach State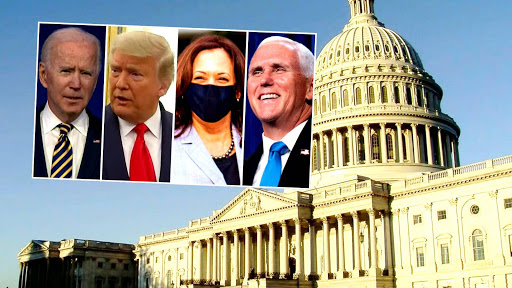 AUGUSTA, Ga. – Ahead of Georgia's monumental Senate runoff, big-name politicians are converging on the Augusta area and elsewhere in the Peach State to drum up votes in an election that could determine which party controls the Senate.
Democratic candidates Jon Ossoff and Raphael Warnock visited Augusta on Monday, holding a canvass launch at the Robert Howard Community Center at 9 a.m.
In a rally where both spoke for almost 30 minutes total, Ossoff and Warnock spoke on the high stakes of the races.
"I want you to feel the potential here," Ossoff said. "We're on the cusp of the great victory that opens the door to so much good work on behalf of the people."
Warnock went further, saying that Georgia Sens. Kelly Loeffler and David Perdue were "aiding and abetting" the president in his attempts to overturn the election results.
"They could be standing up right now for the voices of the people of Georgia, but instead of standing up for you, they're thinking about themselves," Warnock said.
Incumbent Republican Sen. Kelly Loeffler stopped by Augusta Regional Airport today to deliver remarks and speak with the media.
Also visiting the Peach State today was President-elect Joe Biden, who was in Atlanta to campaign for his fellow Democrats.
Donald Trump was in Dalton for his final planned rally as president, and Vice President Mike Pence will stop by Milner.
Vice President-elect Kamala Harris was in Georgia on Sunday for a drive-in rally to campaign for Warnock and Ossoff.
"I'm here to thank you on behalf of Joe and myself for what you did in November and I'm here to ask you to do it again," Harris said.
She is encouraging voters to turn Georgia blue again by voting for Ossoff and Warnock.
"Georgia deserves senators who will have our backs not just when it's time to face people, but at all times," Ossoff said.
Warnock said: "I've got a feeling that the coastal city is ready to stand up and send one of its own to the United States Senate."
From health care to COVID-19 relief, the candidates say mobilizing people to polls is vital.
"2020 is not really over until we get to the end of Tuesday, January 5th and elect to the United States Senate a son of Savannah Raphael Warnock and a son of Georgia Jon Ossoff to the United States Senate," Harris said.
Harris also weighed in on reports of a phone cal in which Trump is recorded asking Georgia Secretary of State Brad Raffensperger to "find" some votes for him in the Peach State presidential race.
"Now there's a tape recording of exactly what we know Donald Trump is about which is attempting to influence the outcome of the election after the people have voted," Harris said. "The people of Georgia have voted, and their voices must be respected, they must be supported and we must support our constitution and our democracy as a country.
While the other Senate candidates are campaigning across the state, Perdue is campaigning virtually after possible exposure to COVID-19.
Perdue is calling on Republicans to show up to the polls.
"If we don't, the Democrats will take control and they'll get total control, and they'll undo everything President Trump and we have done in the last four years. Then they will perpetuate this leftist, socialist agenda," he said.
Other political allies campaigning for the candidates include:
South Carolina Republican Sen. Tim Scott, who visited Savannah on Sunday. "If we do our part, we will prove to America why it is good to put your hopes and your future in the hands of Georgians," he said.
Democratic former Congresswoman Stacy Abrams, who said of Ossoff and Warnock: "They can't get there without us. … But what you're going to do now is, you're going to wake up some sleeping giants."