Sen. Ossoff: $112 million going to Richmond County Schools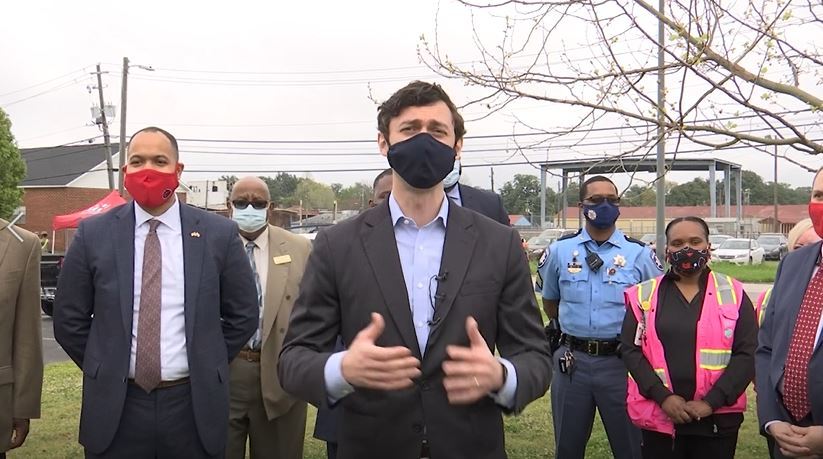 AUGUSTA, Ga.– Relief is on its way to Richmond County schools, according to Sen. Jon Ossoff. While touring the Richmond County Public Health Department's vaccination site Wednesday, he announced $112 million from the American Rescue Plan will go to the Richmond County School District. This is on top of $84 million going to the county.
"This will help the county invest in facilities, invest in retaining the best teachers in the community and invest in getting our young people the best education that they can," he explains.
The school district can use the money how it chooses. Shawnda Griffin, a member of the Richmond County School Board, tells NewsChannel 6 students and teachers will be the main focus.
"With $112 million, we will be able to do a lot of great programs," Griffin says. "One of the things I hope we discuss is pay raises for our teachers."
Griffin says the district is focused on getting students back in the classroom. About 40 percent are currently learning from home. The funding from the federal government could help close that gap. Griffin suggests the district could use the money to "build more classrooms onto our schools so we can have smaller classroom sizes."
"With this, hopefully we can expand and bring in more PPE and supplies to keep kids safe, healthy and socially distanced so they can get back into the classroom," she adds.
Like school districts around the country, Richmond County, has had a tough year maneuvering the pandemic. Griffin wants families to know the district will not give up on its students.
"I understand that parents fear we're not doing enough right now. I can assure you we are."