'Really bad disparities': Rural areas, Black people hit hardest in Georgia during pandemic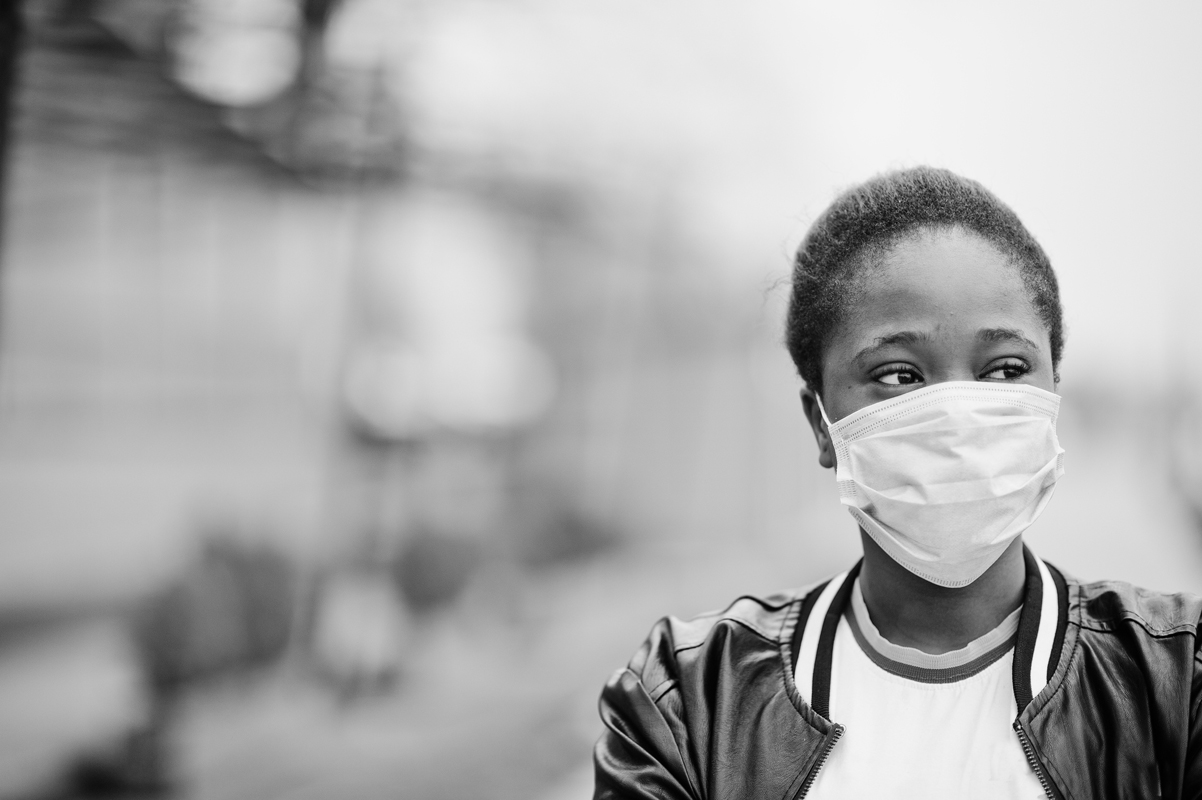 AUGUSTA, Ga. – The terrible toll continued into 2021, with a peak of 47,821 new cases the week that ended Jan. 15, with the highest one-day total of 10,379 confirmed cases on Jan. 8 and the worst single-day toll of new deaths on Feb. 12 at 184, the Chronicle analysis found.
The toll remains greatest, however, in those rural counties with higher Black populations, less medical infrastructure and higher rates of poverty and lack of health insurance. The COVID-19 death rates for Black adults is higher across all age groups compared to whites, an earlier Chronicle analysis found. When calculated as a rate per 100,000 population, the death rate for Black adults ages 30-39 is 4.29 times higher than whites, is four times higher among Blacks ages 40-49 and 3.1 times higher among those ages 60-69, the analysis found. In many of those same counties, Moore and colleagues have previously documented higher death rates among Black women for breast cancer.
"At a certain point it does feel redundant, the horrible trends that we continue to see," Moore said. The pandemic brought into sharp focus the impact of factors that have led to these disparities, the inability to access care or afford care, or have a job that allows time off to get care or stay home when sick, he said. A colleague's work shows that Blacks are more likely to have jobs that require them to show up in person rather than work remotely, in service or transportation or health support positions, Moore said.
"These positions increase someone's direct exposure" and raise their risk, he said.
Part of the problem is infrastructure, Schmidtke said.
"Georgia has suffered for a long time with disparities in the rural vs. urban divide when it comes to health care access," she said. "We have a lot of health deserts in those spaces." For every surge Georgia saw, the death rate in rural counties has been twice the state average, Schmidtke said. Death rate for rural Georgia, for instance, is twice that of Fulton and DeKalb counties, she said.
Those factors may be working together in what health experts call syndemics, epidemics of disease that work together to make outcomes worse, said Medical College of Georgia Dean David Hess. In those counties with higher poverty, and higher rates of heart disease and obesity "that is where COVID hit," he said.
 The state can no longer ignore the underlying problem, Schmidtke said.
"This is something that we are going to have to address long-term, not just when the pandemic is over, what happened here and how can we prevent something happening like this again in the next pandemic," she said.
Already, there are efforts by community groups and individuals to try and address the disparities. Moore and 100 Black Men of Augusta have been holding regular events at churches and beauty salons to offer COVID-19 testing, information and the ability to participate in research studies looking at front-line workers. But those efforts haven't taken on the bigger problem yet, he said.
"You see individuals and smaller organizations trying (to bridge the gap)," Moore said. "But what is much more needed is a systemic approach. It's quite difficult if we don't have those resources and support."