Police officer dies 55 days after being shot in the head by suspect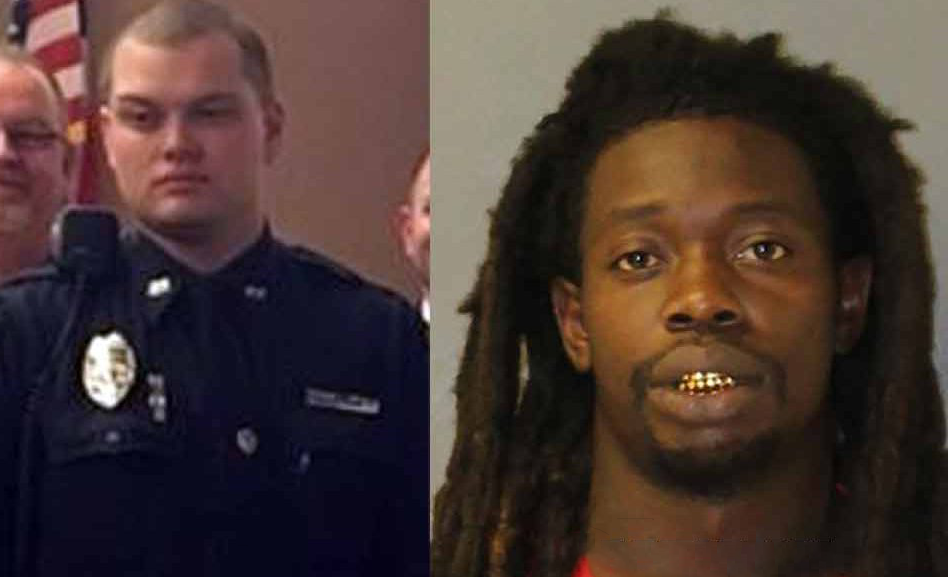 A Florida police officer who was shot in the head as he arrested a suspect has died. DBPD officer Jason died on Tuesday after being shot on June 23 as he escorted a suspect out of his car. The 26-year-old had been with the DBPD for 3 years. On June 23 he was "conducting a proactive patrol" when he encountered a man in a vehicle.
"As he was escorting him out of the car, at some point the suspect turns and shoots my officer one time in the head," Chief Young said.
The officer was rushed to hospital in a critical condition and remained that way until Tuesday when officials said he had died from his injuries.
"Officer Jason Raynor passed away at 8:09 this evening (August 17, 2021) with his family by his side," a police statement said.
"Jason's sacrifice will never be forgotten," Young said.
He said the department was heartbroken but remains committed to its community.
"I want to assure my residents, the residents of this city, that even though we are hurt, and even though we are heartbroken, if you need us, we will be there," he said.
A GoFundMe account for Raynor has so far raised more than $375,000 for the family.
Officials said Raynor received an award after he helped rescue a woman who was attempting to jump off a bridge. Raynor's accused shooter, Othal Wallace was arrested ,two days after the shooting, in Georgia. Wallace remains in jail on an upgraded charge of first-degree murder. Previously, he pleaded not guilty to attempted first-degree murder.