Bob Dylan accused of sexually abusing a 12-year-old child using "drugs, alcohol, and threats of physical violence"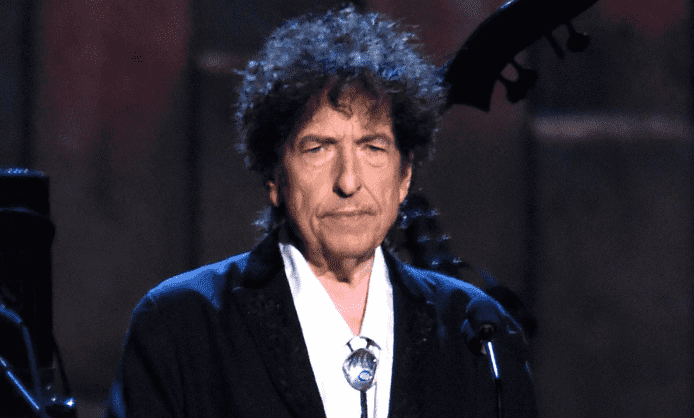 Iconic hit-maker and Nobel-winning singer-songwriter, Bob Dylan, has recently been accused of coercing an underage girl with drugs and alcohol and sexually abusing her over five decades ago. Dylan "exploited his status" to abuse the plaintiff, according to a lawsuit that was filed on Friday, August 13, in New York State Supreme Court. The child was only 12 years old at the time and was identified in court documents as J.C.
In 1965, Dylan allegedly "exploited his status as a musician by grooming JC to gain her trust and to obtain control over her as part of his plan to sexually molest and abuse" the young girl, revealed the suit.
By building a "connection" with the child, the legendary musician managed to "lower her inhibitions with the object of sexually abusing her, which he did, coupled with the provision of drugs, alcohol, and threats of physical violence." The abuse is alleged to have taken place in 1965 over the course of six weeks in the months of April and May. At the time, Dylan was around 23 or 24 years old and allegedly abused the underage girl several times while living at New York City's Chelsea Hotel.
The suit states that J.C. "suffered and continues to suffer from emotional and physical injury, including, but not limited to, serious and severe mental distress, anguish, humiliation, and embarrassment, as well as economic losses."
Now 68 years old, the plaintiff lives in Greenwich, Connecticut, and is seeking unspecified damages and a jury trial for allegations of assault, battery, false imprisonment, and infliction of emotional distress. The effects of the incident have had a longlasting impact, and J.C. said she needed medical tratment on various occasions because of the aftermath, according to the lawsuit.
"Defendant Dylan engaged in outrageous conduct towards Plaintiff with the intention to cause, or with reckless disregard for the probability of causing, Plaintiff to suffer severe emotional distress," says the suit, adding that J.C. is still "emotionally scarred and psychologically damaged to this day."
Apart from calling the claims "untrue," no further statement was made from Dylan's side.
Following the allegations of Dylan sexually abusing a minor girl, a spokesperson said on his behalf: "the 56-year-old claim is untrue and will be vigorously defended." As J.C. seeks a jury trial, one of her attorneys named Daniel Isaacs said: "The complaint speaks for itself. We'll prove all of the allegations in a court of law. The complaint was filed after much research and thorough vetting and there's no doubt that she was with him at the Hotel Chelsea."