New architectural design for James Brown Arena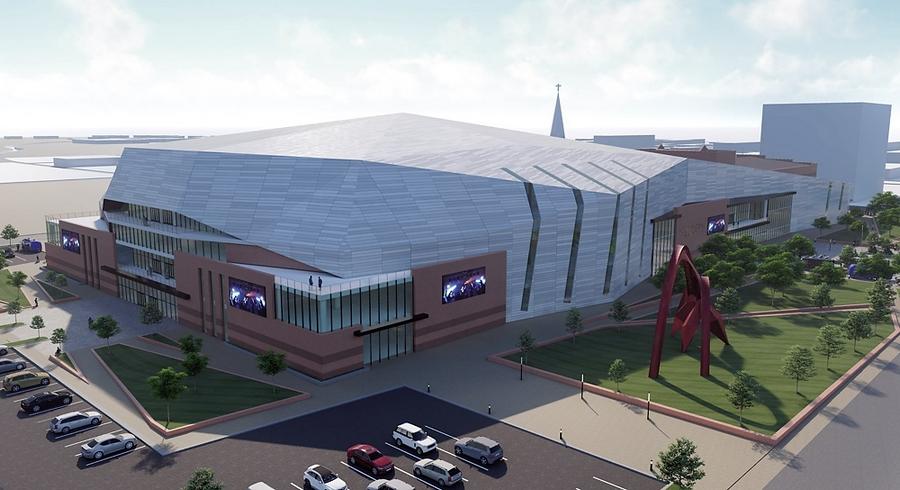 AUGUSTA, Ga. – The Augusta-Richmond County Coliseum Authority presented an updated design for the new James Brown Arena project. Board members are calling this project the 'largest investment in the city of Augusta' and expected to come with a number of new changes. But, in order to help make it happen, it starts with a vote from the community.
"Next Tuesday is a big point. I mean we need to vote yes on the SPLOST and that $25 million keeps us going," said Coliseum Authority Vice-Chairman Brad Usry.
Those who are a part of the brand new transformation of the James Brown Arena say they are looking forward to an upgrade. "It was perfect when they built it about thirty years ago, but now it's time for something new," said Coliseum Authority Chairman Cedric Johnson.
The schematic design presentation consisted of videos and photos of what the new James Brown Arena would look like inside and outside.
"The aisles are deeper, the seats are wider. Most of the seats in the existing James Brown arena are 19 inch wide which is a centered arm-centered-arm. The smallest seat in the new arena will be 20 inches," said Principal architect Michael Harvey.
The new 100-foot-tall arena will also include areas for social gatherings, such as lounges. "People kinda don't always want to be in their seats, they want to be with their friends in the concord. I gotta be honest I've been to events where I would stay in the open food court, bar area, especially for like concerts," Harvey said.
It's an experience they hope to implement in the near future if they're able to get SPLOST 8 approved. "We have 25 million dollars in there to continue on with the drawings, the design work and then go ahead and bring on contractors and do other things that we need to do to bring in the new arena," Johnson said.