Nation has Georgia on its mind, but many states are making voting easier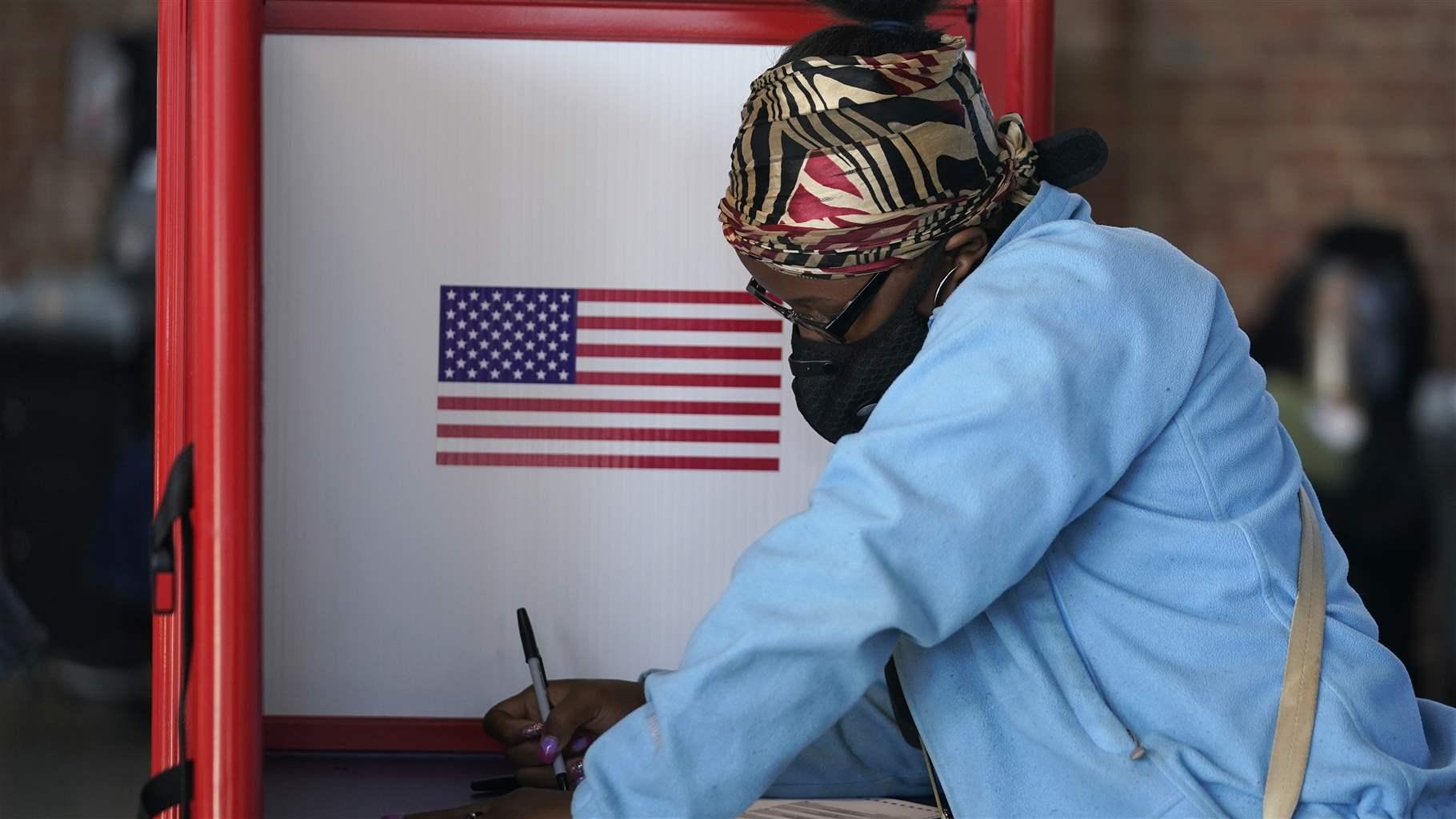 GEORGIA – During the waning days of the presidential election, Vermont Democratic state Sen. Cheryl Hooker got a desperate call from one of her constituents: The woman said she had forgotten to sign her name on the absentee ballot, it had been rejected by the town clerk, and she couldn't fix it.
This was a familiar story around the country, as the pandemic forced voters and election administrators to take a crash course in mail-in voting.
"People make mistakes," said Hooker, who couldn't help her constituent at the time. "They don't sign the outside envelope, or they forget to put their name on it. Their vote would not count."
When Vermont's legislative session began earlier this year, Hooker introduced a measure that would create a process for voters to "cure" signatures or other technical mistakes on mail-in ballots. Lawmakers added provisions that would allow the state to mail ballots to every active voter before general elections. The bill passed the state Senate, is on track to pass the state House, according to Hooker, and has support from Republican Gov. Phil Scott.
The national conversation around voting rights this year has focused on new ballot restrictions in states such as Arizona and Georgia. Less noticed have been efforts by states such as Delaware, Maryland, New Jersey, Vermont and Virginia to expand voting by mail, early voting and voter registration. Lawmakers, mostly in heavily Democratic states, aim to loosen restrictions on the voting process, hoping to continue the trend of record turnout that most states saw last year.
Lawmakers in 47 states have introduced nearly 850 bills to expand early voting, restore voting rights for people with felony convictions and set up automatic voter registration, among other measures, according to a late March count by the Brennan Center for Justice at New York University Law School. This is more than twice the number of restrictive voting bills introduced this session.
By and large, bills to expand mail-in voting and voter registration are passing in states that have Democratic legislative majorities and Democratic governors, said Sylvia Albert, the national voting and elections director for Common Cause, a national nonprofit that favors expanded voting options and has joined a lawsuit seeking to overturn Georgia's new restrictions. But some measures to expand early voting have bipartisan support and are moving in heavily Republican states.
In Kentucky, for example, the Republican-controlled legislature passed a bipartisan measure this session that will establish a three-day early voting period, add a process for correcting signature mistakes on absentee ballots and create an online portal for voters to request absentee ballots. Kentucky did not have early voting prior to the pandemic. The measure also will allow counties to offer regional voting centers in place of neighborhood polling places.
There are similar, bipartisan measures to expand early, in-person voting in Indiana and Oklahoma as well. Both chambers of the Indiana legislature passed the bill, while the Oklahoma measure remains in committee.