He heeded Trump's call to fight. Now a Georgia teen awaits the consequences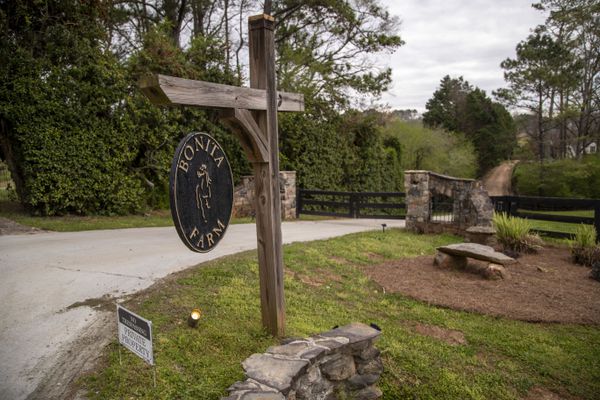 GEORGIA— Long before he stormed the U.S. Capitol, Bruno Joseph Cua flashed warning signs he was headed for serious trouble in his hometown of Milton, Georgia.
Perched behind the wheel of his Toyota pickup with a Trump 2020 flag streaming from the truck bed, the 18-year-old harassed drivers whose vehicles showed support for Joe Biden or liberal causes.
He joined social media sites favored by the extreme right and filled up his feeds with screeds that became more strident following Trump's Nov. 3 loss. He wrote of acquiring an assault-style weapon illegally. And when Trump called supporters to Washington Jan. 6 for his "Save America" rally, Cua was all in.
"President Trump is calling us to FIGHT!" he blared in one post.
He joined the rally with his mother and father. Afterward, Cua fought his way into the Capitol, and pushed past security onto the Senate floor. A reporter's video captured him pacing in front of the dais as another rioter sat in the chair and perched his feet on the desk that had earlier been hastily vacated by former Vice President Mike Pence.
"They can steal an election, but we can't sit in their chairs?" he shouted in defense of the man sitting in Pence's seat.
Cua, a month shy of his 19th birthday, is back in his family's home in Milton after five weeks in local and federal lockup. He is the youngest of the nearly 400 defendants so far arrested in the riot and, among Georgians charged, faces among the most serious crimes.
Now awaiting trial, Cua may be among the first defendants to learn the personal cost of believing — and acting on — Trump's lie of a stolen election.
It's a stunning turn for a young man who was admired by some in his North Fulton community for his handiness and impassioned support of the former president. And his path from suburban teenager to suspect in the attack on Congress and democracy offers a cautionary tale about political extremism.
Federal prosecutors say Cua's online behavior shows "the radicalized mind of a young man fixated on stopping the normal functioning of democracy by violent means."