'It's a fight we need to win': Biden braces for Georgia voting rights battle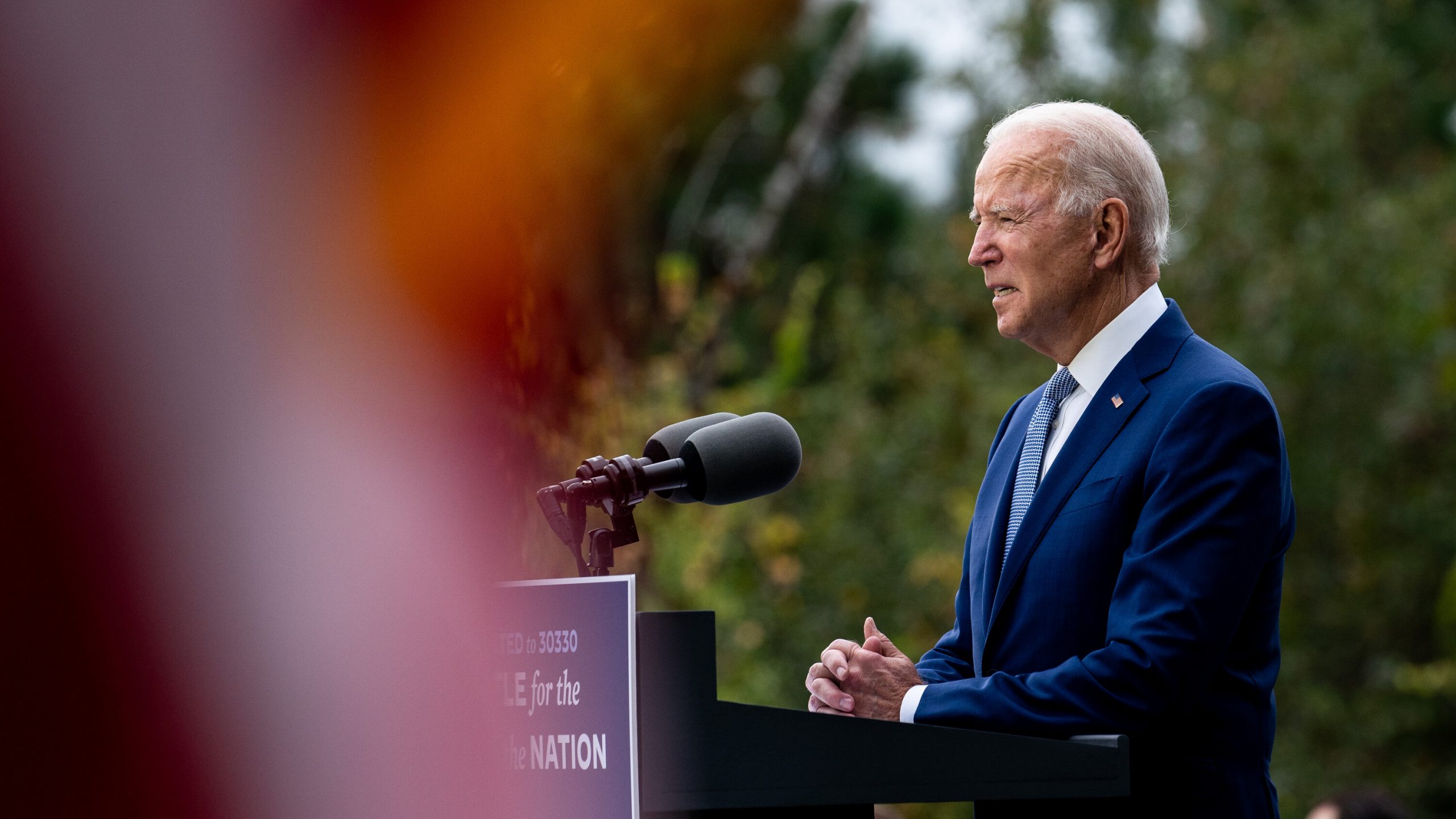 GEORGIA – President Biden is imploring Georgia Democrats to hold strong as Republicans in the state consider reforms they say will secure its elections.
Biden's remarks in Atlanta Friday were largely focused on the rise in Asian American violence after six Asian Americans were gunned down this week in a spa shooting spree. But the president also used the bully pulpit to urge Georgia Democrats to push back on legislation being proposed by state Republican lawmakers that he and other members of his party claim could impede voter access.
"The battle for the right to vote is never, ever over. It's not over here in this state of Georgia," Biden said at Atlanta's Emory University, citing the late Martin Luther King Jr. and Georgia Rep. John Lewis.
He added, "So we're going to fight again. It's a fight we need to win."
Biden relitigated some of former President Donald Trump's 2020 election challenges on Friday, touting last November's record turnout in his favor as an achievement that ought to be "celebrated."
"The fact that you held a free and fair election in Georgia and stood up to recount after recount, court case after court case, is something you should be proud of," he said.
"The fact that your poll workers, your election workers, your volunteers, your local officials, your state officials, your courts stood up to the immense pressure [with] character, and honesty, and integrity, helped save our democracy," he went on. "And this country will long be grateful for it."
Earlier Friday, Georgia Republicans appeared to forgo a few of their more controversial measures in a bill drafted by the Senate. A House version curtailed weekend voting, but the Senate iteration actually extends hours. The Senate measure, too, doesn't revoke no-excuse mail-in voting. But the framework still creates an ID requirement for absentee voting and introduces more restrictions for secure drop boxes.
Georgia was the backdrop for Trump's most bitter election challenges, taking on Republican state officials publicly and privately after Biden seemed to flip the state blue for the first time since 1992. Biden ended up clinching the state's 16 electoral votes by a margin of 0.24%, or 11,779 ballots.
Biden's trip to Georgia was originally part of his "Help is Here" tour. After Georgia Democratic Sens. Jon Ossoff and Raphael Warnock won their Jan. 5 runoffs, partly on a promise of $1,400 stimulus checks, Democrats took control of the Senate. The Senate Democratic majority was then able to muscle Biden's $1.9 trillion coronavirus spending package through Congress.
Biden's plans, though, to promote the passage of the package were scrapped after the Atlanta-area shootings. Eight people died in the spree targeting Asian-owned spas, but investigators aren't calling it a hate crime based on the shooter's confession.