How this year's flu season peak compares to the year before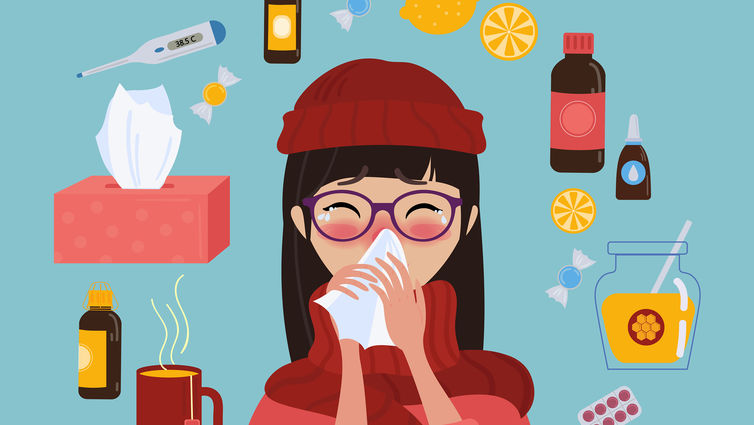 AUGUSTA, Ga. – We typically see a peak of flu cases between December and February. Now that we're out of that peak season, FOX 54 took a look at the numbers and we saw a drastic comparison to the years before, however, doctors say it's not just the precautions we've been taking to slow the spread of COVID-19 that's created this mild season.
At the height of last flu season, health officials at Augusta University Medical Center recorded positive flu cases at nearly 14 percent. "In the emergency room, we say easily hundreds of cases," Dr. Rodger MacArthur with AU Health said.
In comparison, at peak time this flu season, cases fell to a flat zero. "We've speculated for some time that If mask use is good it would help no only with preventing infection with SARS-CoV-2 but also help prevent transmission of influenza and that was exactly what was seen in the southern hemisphere," MacArthur said.
Doctors say it's not just hand washing, social distancing, and mask-wearing that drove cases down this season. They say it's because more people got their flu shot this year. Doctors want to use this flu season as an example for the choices we can make to stay healthy even after the pandemic.
"We can't count on it being another slow season next year but on the other hand, if we continue to wear masks, it's probably going to be the case, it will have another slow flu season," MacArthur said.
But as more COVID-19 vaccine rolls out, restrictions rollback. "When we take the masks off as we likely will after we have been vaccinated we can expect to see flu return so it will be important to get that flu vaccine next year," MacArthur said.
That's why it's important to know when to get the flu shot to maximize protection if masks come off by the next flu season.
"Most health authorities recommend getting it in October in November. It takes two or three weeks to develop a response to it so you want to have it and you want to be protected before the first few cases of flu but it doesn't last even four to five months," MacArthur said.
He says you don't want to get your flu shot now or even in August or September if you want the most out of it during the peak of flu season which is typically in December in the CSRA.