Georgia Disabilities Organization Focused on Lobbying For More Medicaid Waivers This Year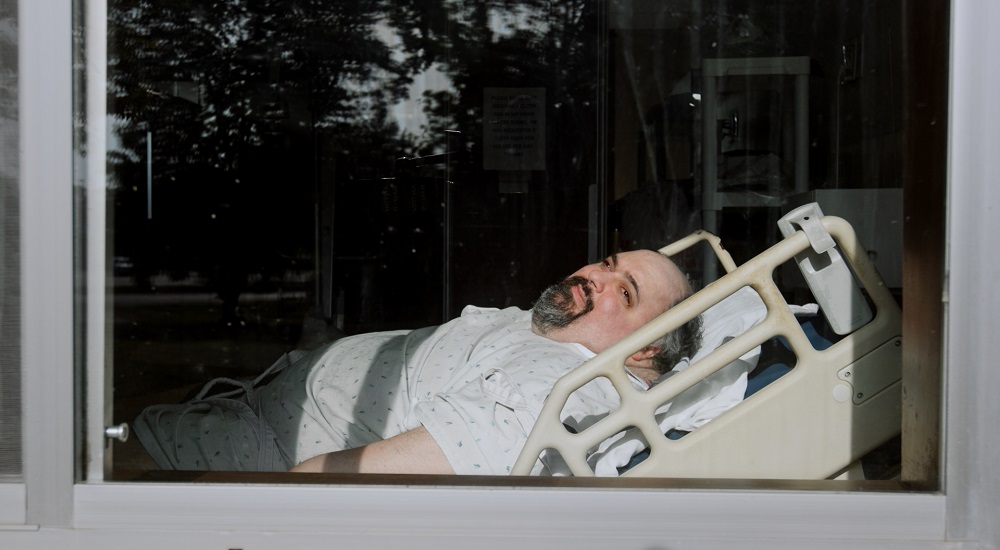 GEORGIA – One Atlanta organization is taking steps to make sure disability issues are being heard and considered at Georgia's 40-day legislative session.
For about the last 20 years, the Georgia Council on Developmental Disabilities (GCDD) has held advocacy days during the state legislative session. The nonprofit organization, which works to advance public policy on behalf of persons with developmental disabilities, helps Georgians with disabilities and their families get educated on key disability-focused issues, learn how to advocate and have opportunities to interact with legislators. Jan. 27 was its first such virtual meeting.
The first advocacy event, around 2001, brought together about 40 people to hear from legislators and other speakers, said Eric E. Jacobson, GCDD executive director. The initiative grew to over 3,000 attendees, making it hard to build one-on-one relationships between advocates, senators and representatives.
So in 2018, the organization refocused its advocacy efforts to include a series of smaller events that allowed for more hands-on training and experience in meeting legislators.
On the first day of this year's meeting, on Jan. 27, speakers focused on Medicaid waivers. They advised attendees on how to create good social media campaigns and how to write effective emails to legislators.
A priority for the group this year are home and community-based services (HCBS) Medicaid waivers, which help people with disabilities get the services they need and lets them live more independently. Currently there is a waiting list for more than 6,000 of these waivers in Georgia.
GCDD is pushing to get the state to budget funds for 350 new waivers this year. It's also seeking concrete policy changes in education and employment of people with disabilities.
Why only 350 when there are thousands of people waiting for them? "We carefully estimate how many slots the legislature may consider funding," said Alyssa N. Miller, public policy research director of GCDD. "It is important that our request is seen as reasonable; otherwise, we risk being wholly dismissed by decision-makers."
CONNECTIONS CRUCIAL TO LOBBYING, GEORGIA LEGISLATOR SAYS
The night before the first Advocacy Day, GCDD premiered a documentary about some of the people in Georgia waiting for the waivers. Nick Papadopoulos of Royston, Georgia, one of the people "6,000 Waiting" focused on, was there.
As someone who lives with cerebral palsy and is very active in advocating for people with disabilities, he was eager to explain what Advocacy Days mean to him.
"Advocacy Day is a day to celebrate the hard work and sacrifice of those people who have fought for others to have a voice and to bring much-needed justice to those who have none," he said. "It is a day of networking and knowledge sharing. Connections are formed, friendships are made, and personal growth is fostered."
One of the goals of Advocacy Days is not just to make friends with each other but to also build a relationship with state legislators. Through consistent contact throughout the year advocates are able to communicate the needs of their community and have an impact on what laws and policies are made on important issues.
State Rep. David Dreyer, a Democrat, has worked with GCDD in the past.
"I passed a bill to remove the r-word [retarded] from the Georgia Code, I have worked on making sure that in-person lobbying (when we return to that) is accessible for the disability community, and some other items," he said.
Dreyer's advice for people with disabilities trying to advocate for themselves at a state level is similar to GCDD's recommendations:
"I would suggest you: 1. Decide what issue you want to tackle and come up with a reasonable plan on how to solve it through legislation; and 2. contact your state rep and state senator and see if they will push it for you. I would also make connections with others that lobby for disability issues at the Capitol."
GCDD'S Jacobson says no one is better at addressing disability issues than the people with disabilities themselves.
"GCDD believes that people with developmental disabilities and their families are the best people to speak about the policy issues with their own legislators, and we are here to support them in doing so," he said.