Georgia boycotts over voting law would harm 'the most vulnerable'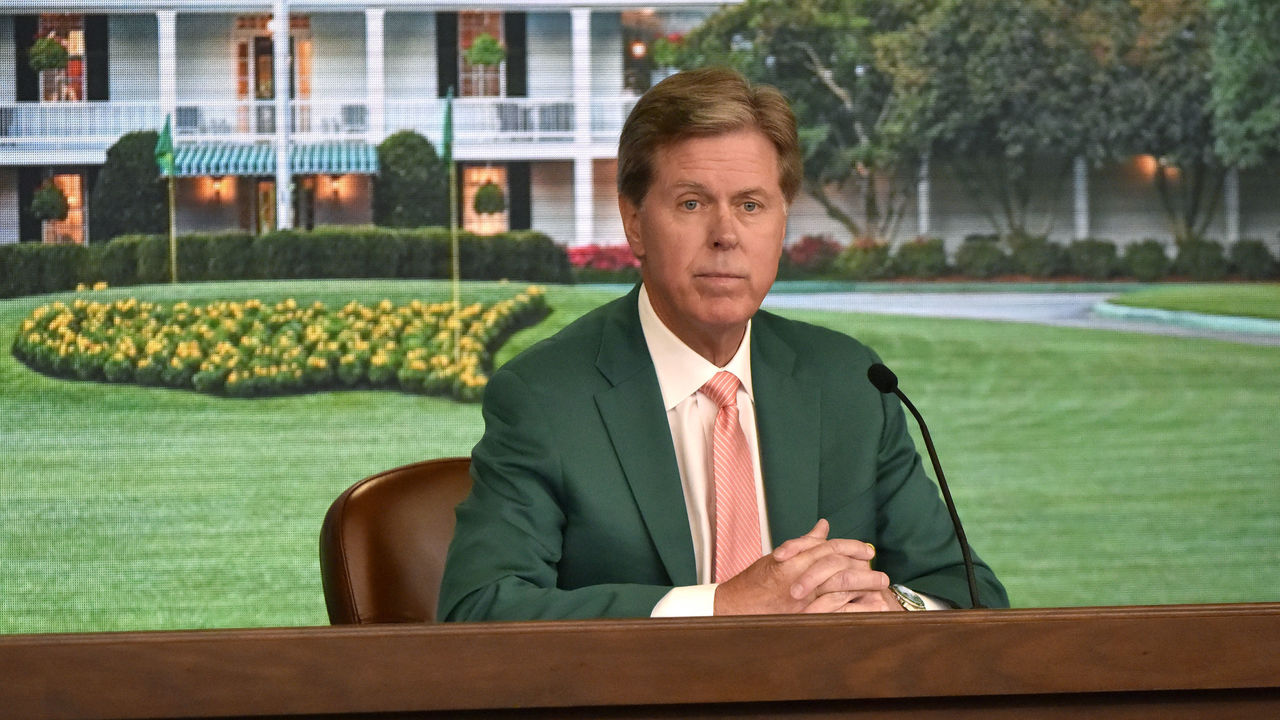 AUGUSTA, Ga. – Augusta National chairman Fred Ridley doesn't think boycotting Georgia would be an appropriate response to the state's recently passed voting law, which critics say makes it disproportionately more difficult for Black people to vote.
"I believe, as does everyone in our organization, that the right to vote is fundamental in our democratic society," Ridley said Wednesday during his pre-Masters press conference. "No one should be disadvantaged in exercising that right, and it is critical that all citizens have confidence in the electoral process. This is fundamental to who we are as a people."
However, Ridley said he's opposed to moving the event. Major League Baseball decided to move its 2021 All-Star Game and amateur draft out of Atlanta due to the new law. MLB commissioner Rob Manfred is also a member of Augusta National.
"We realize that views and opinions on this law differ, and there have been calls for boycotts and other punitive measures," Ridley said. "Unfortunately, those actions often impose the greatest burdens on the most vulnerable in our society. And in this case, that includes our friends and neighbors here in Augusta who are the very focus of the positive difference we are trying to make."
He noted Augusta National's contribution to a new community center and Boys & Girls Clubs regional headquarters now under construction downtown. Last November, the golf club and corporate partners including IBM, Bank of America, and AT&T announced they would donate a combined $10 million toward the revitalization of the Harrisburg and Laney Walker neighborhoods.
Ridley wasn't questioned about Manfred but was asked about his personal opinion on the law.
"I don't think that my opinion on this legislation should shape the discussion," Ridley answered. "As I stated … I believe, and I am confident that every member of this club believes that voting is an essential fundamental right in our society and … anything that disadvantages anyone to vote is wrong and should be addressed.
"I'm not going to speak to the specifics of the law, but … I think there's a resolution, and I think that resolution is going to be based on people working together and talking and having constructive dialogue because that's the way our democratic society works."
Augusta didn't have a Black member until 1990 nor a female member until 2012. Ridley, who took over from Billy Payne as Augusta's chairman in 2017, created the Augusta National Women's Amateur in 2019. He also invited Lee Elder, the first Black golfer to compete in the Masters, to be an honorary starter for the 2021 edition of the tournament.
"Tomorrow morning, we also will reflect on the moment at Augusta National in 1975 when Lee Elder bravely broke barriers as his name was announced on the first tee," Ridley said. "I cannot wait to have the honor of introducing Lee and celebrating his inspiring legacy with our patrons and viewers worldwide."