Former NFL star Herschel Walker launches Senate campaign in Georgia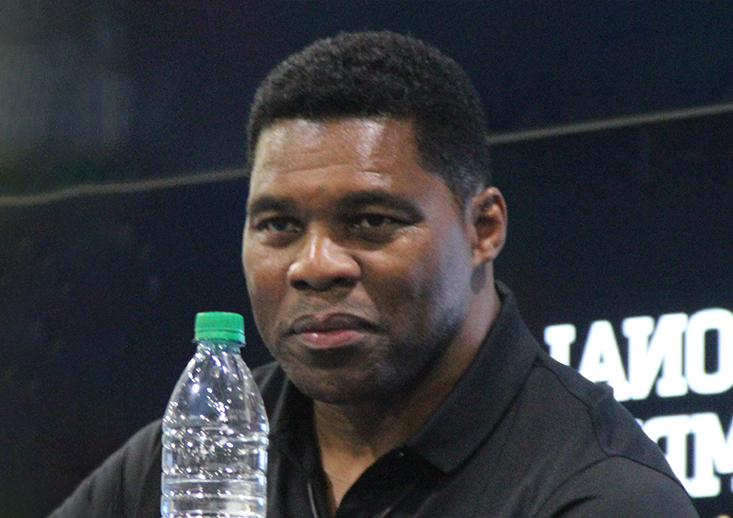 The 59-year-old filed paperwork with the Federal Election Commission to run for the Senate seat held by Georgia Democratic Senator Raphael Warnock, one of three Black senators and the senior pastor of Ebenezer Baptist Church in Atlanta.
Walker, who is a conservative Republican with no political experience, has been championed by former President Donald Trump who described him as a "great guy."
Speaking on a conservative talk radio program, Trump added: "He (Walker) told me he's going to, and I think he will. I had dinner with him a week ago. He's a great guy. He's a patriot. And he's a very loyal person, he's a very strong person. They love him in Georgia, I'll tell you."
Walker who finished his football career with the team that he kicked off his NFL career with, the Cowboys, retired at the end of the 1997 season.
He played 3 seasons for the New Jersey Generals, a franchise Trump bought in the early 80s for a reported $9 million. Walker also appeared on reality television show "The Apprentice," which was hosted by Trump.
"Our country is at a crossroads, and I can't sit on the sidelines anymore," Walker said in a statement.
"In the United States Senate, I will stand up for conservative values and get our country moving in the right direction. It is time to have leaders in Washington who will fight to protect the American Dream for everybody."
Warnock won a special election runoff for the Senate seat in January, defeating Kelly Loeffler to help give Democrats control of the Senate. He must run again next year for a full six-year term.
Georgia Republicans already running for the Senate seat include state Agriculture Commissioner Gary Black, former banking executive and Navy veteran Latham Saddler and contractor Kelvin King, according to the newspaper.
One of seven children Walker was born in Wrightsville, Georgia. He excelled in football, basketball and track and led his high school to the Georgia state title also becoming a valedictorian.
At the University of Georgia he won the Heisman Trophy, awarded annually to the most outstanding player in college football, and the first student of Georgia University to win football's highest honor since 1942.