Early voting for Georgia Senate runoff comes to a close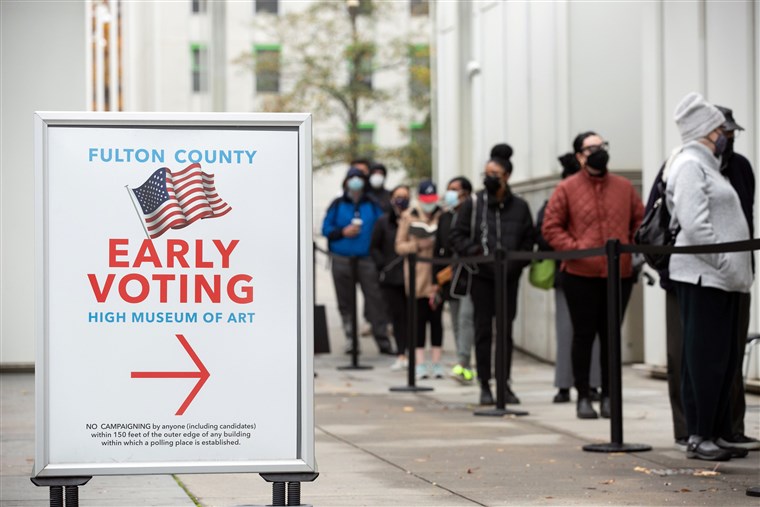 AUGUSTA, Ga. – While the final face-off in the dual Senate races in Georgia that could determine the balance of the U.S. Senate is still days away, many voters went ahead and cast a ballot before the crucial Jan. 5 runoff.
The early voting period that opened on Dec. 14 has closed as of Dec. 31. Peach State voters are deciding on Republican Sen. David Perdue and Democrat Jon Ossoff and Republican Sen. Kelly Loeffler and Democrat Raphael Warnock.
Both Senate races were sent to a runoff after none of the candidates managed to capture a 50 percent + 1 majority of votes back in November.
In Richmond and Columbia counties, nearly 100,000 votes were cast during the early voting period. Over in Richmond, election officials there said 50,993 votes were cast. In Columbia, 47,425 votes were cast there.
As each minute ticks by, it's a minute less that Senate candidates have to win your vote, and a minute less that advocacy groups have to get you to the polls.
"We're not telling anyone who to vote for, just that they need to vote on Tuesday," Dr. Beulah Nash-Teachey, the CSRA National Action Network president.
Voter advocacy groups like NAN are hard at work.
"Within this final stretch, we have been conducting contactless canvassing," said Deanna Reed from Woke Vote. "So we have an entire team that has been out every single day as long as the weather permits."
The Richmond County Board of Elections says 37 percent of registered voters have already cast their ballot early or by mail. It's still less than the numbers leading up to the election in November, but organizers remain hopeful.
"If you did not vote earlier when you had an opportunity, there's still one more chance," said Betty Reece from Black Votes Matter Augusta. "One more chance to vote."
They have one simple message for those who are unsure if they'll take the time to get out and cast a ballot.
"Encourage your friends, your families, and someone who has not voted," Nash-Teachey said. "And we all may know someone who has straddled the fence. Get off the fence, and go and vote.
As a reminder, Election Day for the runoffs is on Tuesday from 7 a.m. to 7 p.m.
But if you're still holding on to an absentee ballot in either Richmond or Columbia counties, you can still turn them in by 7 p.m. on Jan. 5. In Richmond County, you have five different drop boxes to choose from.
Municipal Building at 535 Telfair Street
Robert Howard Community Center at Diamond Lakes Regional Park at 103 Diamond Lakes Way
Henry Brigham Community Center at 2463 Golden Camp Road
Warren Road Recreation Center at 300 Warren Road
Augusta Service Center at 3463 Peach Orchard Road
In Columbia County, you must submit your ballot to the county elections office.