Cooks, labor council make Augusta commission endorsements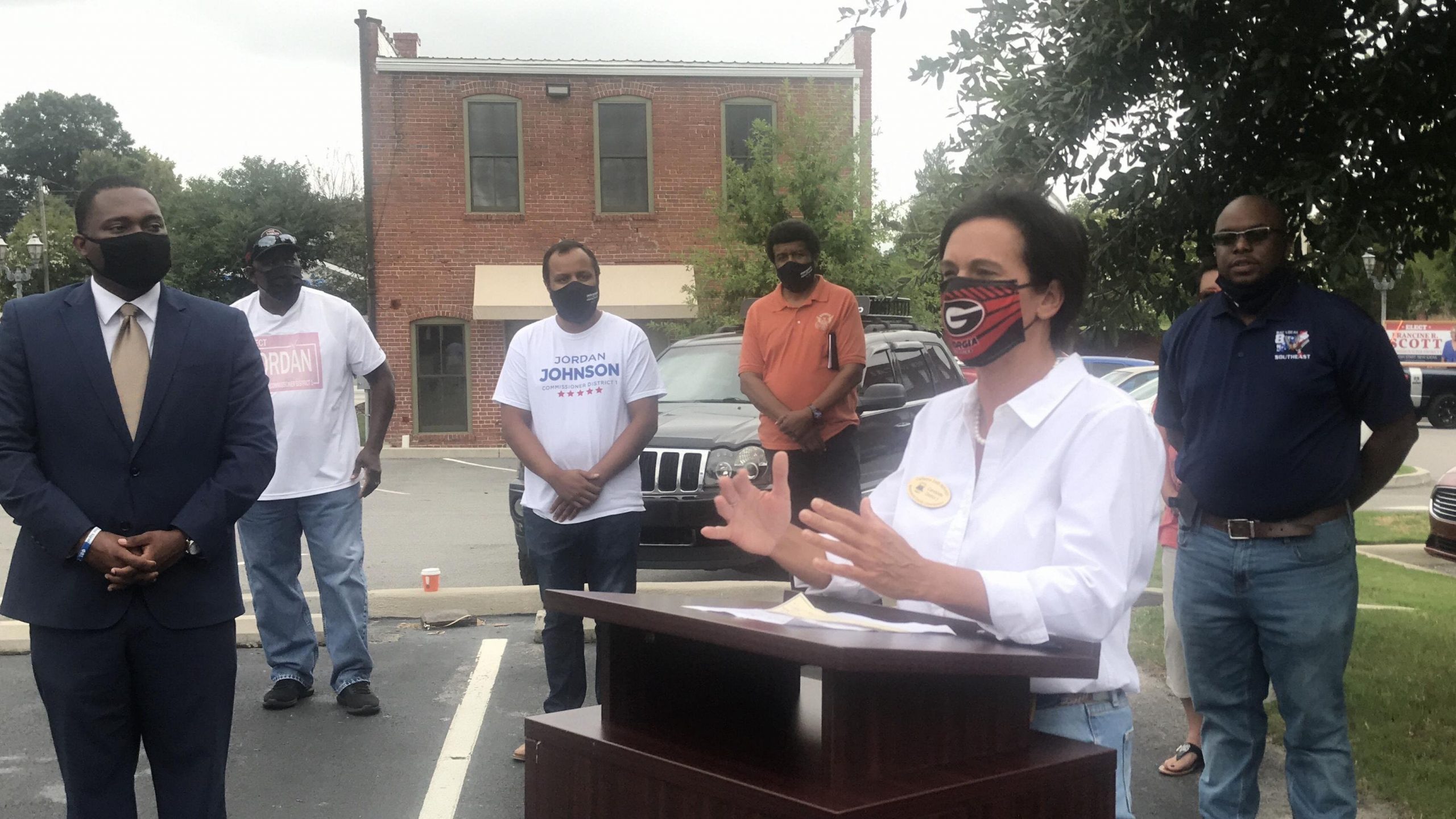 AUGUSTA, Ga. – Endorsements continue to roll in for candidates in the three Aug. 11 Augusta Commission runoff elections.
Former District 3 candidate Robert Cooks threw his support Thursday behind Catherine Smith McKnight, joining former candidate Lori Myles to back McKnight.
Cooks said he decided to endorse McKnight after speaking with numerous District 3 constituents.
"After discussing with many of you the future of our community, I've taken counsel with your advice and am pledging my endorsement to Catherine Smith McKnight," he said Thursday in a statement.
District 3 runoff candidate Sean Mooney, who placed first in the June 9 nonpartisan election with 29% of votes, has a handful of big-name endorsements.
Mooney is backed by former mayors Deke Copenhaver and Bob Young as well as Mary Davis, the term-limited District 3 commissioner. Copenhaver also supports Corey Johnson, the front runner in the Super District 9 runoff.
Mooney said he was "humbled" to have support of current and former elected officials "who have experience and know the qualifications."
McKnight as well as District 1 runoff candidate Jordan Johnson and District 9 runoff candidate Francine Scott drew endorsements and financial support Thursday from the East Georgia Central Labor Council, an organization representing unions around the region.
Council Vice President Ceretta Smith said the council vets, screens and questions the candidates to determine "if they seem willing to work with labor on issues," and "understand the needs of working people."
Augusta has a large union presence, much of which involves the thousands of plumbers, metal workers and others completing two new units at Plant Vogtle. Area transportation workers, including bus drivers and Fort Gordon transportation workers, are represented by the Transportation Workers Union and Augusta firefighters and law enforcement also are represented by unions.
McKnight said she was "honored" by the endorsement. "I'm going to work with union labor and work hard with Augusta to provide jobs," she said.
"I am a friend of labor. I will continue to be a friend of labor," Johnson said.
"We know that unions built Augusta and Georgia. They are a friend of mine and I look forward to the labor relationship and there's a lot that we need to do," Scott said.
Scott received another endorsement Thursday from former District 9 candidate Jo'Rae Jenkins. Jenkins said efforts by three male candidates — Johnson, District 1 candidate Michael Thurman and Mooney — to "team" up was the "same tired approach" of deal-making to ensure "approved" candidates – and not women – win elections.
Thurman has been endorsed by former District 1 candidate Dolly Jones.