Brad Raffensperger denied election as GOP delegate in his Georgia precinct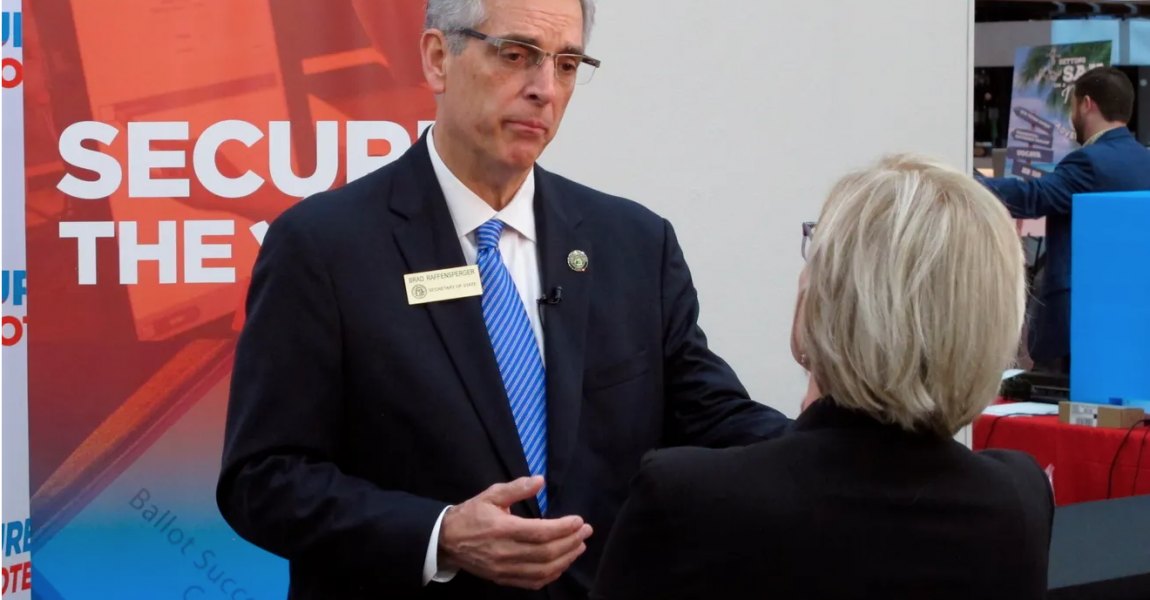 GEORGIA – "We are sending a message that will be heard all around the state. Raffensperger has got to go," one participant of the Fulton County Republican Caucuses said.
Raffensperger had sent a request to serve as a delegate, but he was ultimately not nominated by anyone and did not attend the caucus, the Georgia Republican Assembly said.
"Raffensperger's defeat comes as a shock given that Republican elected officials are often treated like royalty whenever they seek to be made a delegate to anything," the Georgia Republican Assembly added.
The news comes after former President Donald Trump slammed Raffensperger and other Republican leaders in Georgia for not more thoroughly investigating his claims of voter fraud and contending the 2020 election was "stolen."
"You're not allowed to harvest, but I understand the secretary of state, who is really an enemy of the people, the secretary of state, and whether he's Republican or not, this man, what he's done, supposedly he made a deal, and you'll have to check this, where she is allowed to harvest, but in other areas they're not allowed," Trump said in November, referring to an alleged "deal" between Raffensperger and former Democratic state Rep. Stacey Abrams.
Raffensperger has said that Trump "is just plain wrong" about alleged fraud in the state during November's election.
"We've never found systemic fraud — not enough to overturn the election. We have over 250 cases right now … but right now, we don't see anything that would overturn, you know, the will of the people here in Georgia," he said in December.
Criticisms of Raffnsperger have continued into 2021, with former Georgia state Rep. Vernon Jones recently calling on him to resign following the media misquoting Trump during a phone call with a top state investigator about alleged election fraud.
"It has now been uncovered that the Georgia Secretary of State's released a deceptively edited recording of the President, in attempt to embarrass him and mislead the public. He should resign immediately," Jones tweeted last Monday. "Georgians deserve better."
Reports circulated in January that on a Dec. 23 phone call, Trump told Frances Watson, Georgia's chief investigator of the secretary of state's office, to "find the fraud," and if she did, she would be a "national hero." Media outlets, such as the Washington Post, were forced to issue corrections after the Wall Street Journal published audio of the call, which contained no such quotes.
The Washington Post based its report on an account by Jordan Fuchs, the deputy secretary of state, not a deceptively edited recording, as Jones claimed.
Trump addressed the Washington Post's correction in a statement released by his Save America PAC last week, in which he called the original story a "hoax."
"While I appreciate the Washington Post's correction, which immediately makes the Georgia Witch Hunt a non-story, the original story was a Hoax, right from the very beginning. I would further appreciate a strong investigation into Fulton County, Georgia, and the Stacey Abrams political machine which, I believe, would totally change the course of the presidential election in Georgia," Trump wrote.
President Biden ultimately won 49.5% of the state's vote, while Trump won 49.2%.