Beaudreau And Jones Lead Irish At Valspar Augusta Invite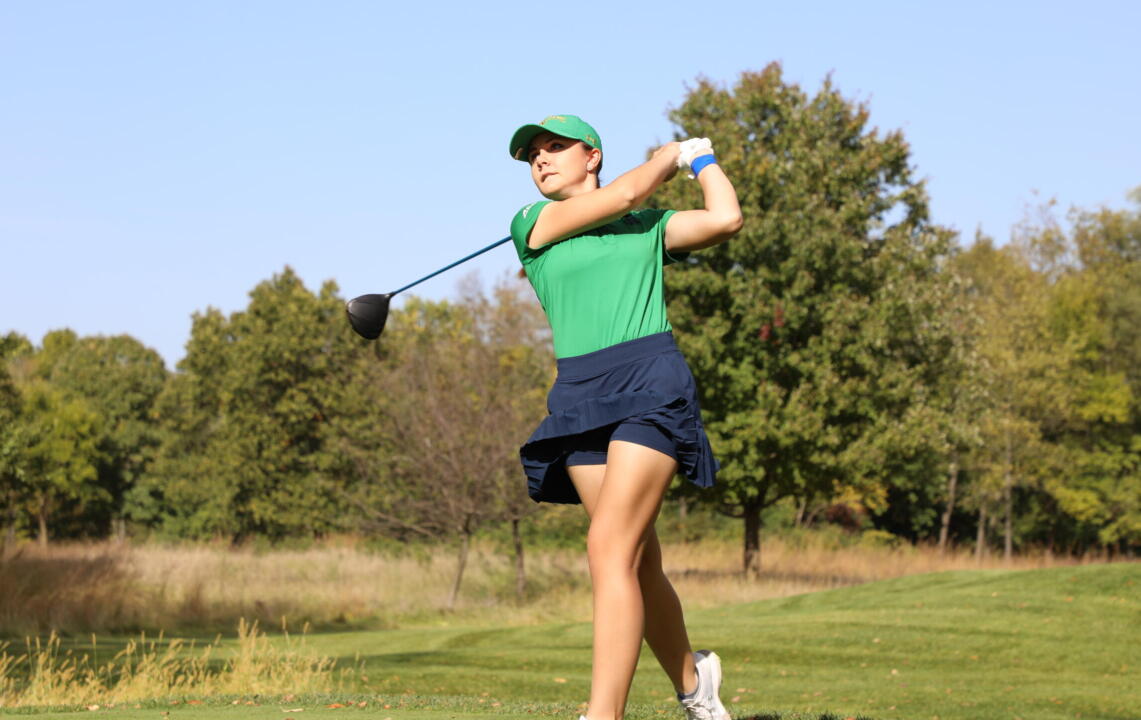 AUGUSTA, Ga. — The Fighting Irish women's golf team finished 15th (312-295-309-916) at the Valspar Augusta Invitational on March 13-14 at the Forest Hills Golf Club (par 72/6,249 yards).
Lauren Beaudreau led the Irish with a final day, three-over par 75. Beaudreau (78-75-75-228) and Madelyn Jones (77-74-77) each tied for 72nd as Notre Dame's top finishers.
Jones' tournament was highlighted by a second round 74, while both Jones and Baudreau saw each of their rounds counted towards team scoring.
Abby Heck (76-73-80-229) and Claire Albrecht (81-73-77-231) also saw each of their rounds counted in Notre Dame's team scoring, while their second round 73's marked Notre Dame's best rounds of the weekend.
South Carolina (834) won the tournament, besting Duke (837) by three strokes, while Pauline Roussin-Bouchard (65-69-67=201) of South Carolina took medalist honors.
The 2021 Valspar Augusta Invitational Field
Augusta, Coastal Carolina, Duke, Florida State, Furman, Kennesaw State, Kent State, Louisville, Memphis, Notre Dame, South Carolina, South Florida, Virginia, Virginia Tech, Wake Forest.
Results
Career Best Rounds (most recent occurrence listed)
Claire Albrecht: 68 (first round of the 2019 Jim West Challenge)
Lauren Beaudreau: 66 (second round of the 2019 Schooner Fall Classic)
Julia Bordeaux: 78 (third round of the 2021 FSU Match-Up)
Abby Heck: 66 (third round of the 2019 Schooner Fall Classic)
Madelyn Jones: 68 (second round of the 2020 Westbrook Invitational)
Jessica Meyers: 70 (first round of the 2020 Jim West Challenge)
Chloe Schiavone: 71 (second round of the 2021 Purdue Intercollegiate)