Hokies make statement with fifth-place showing in Augusta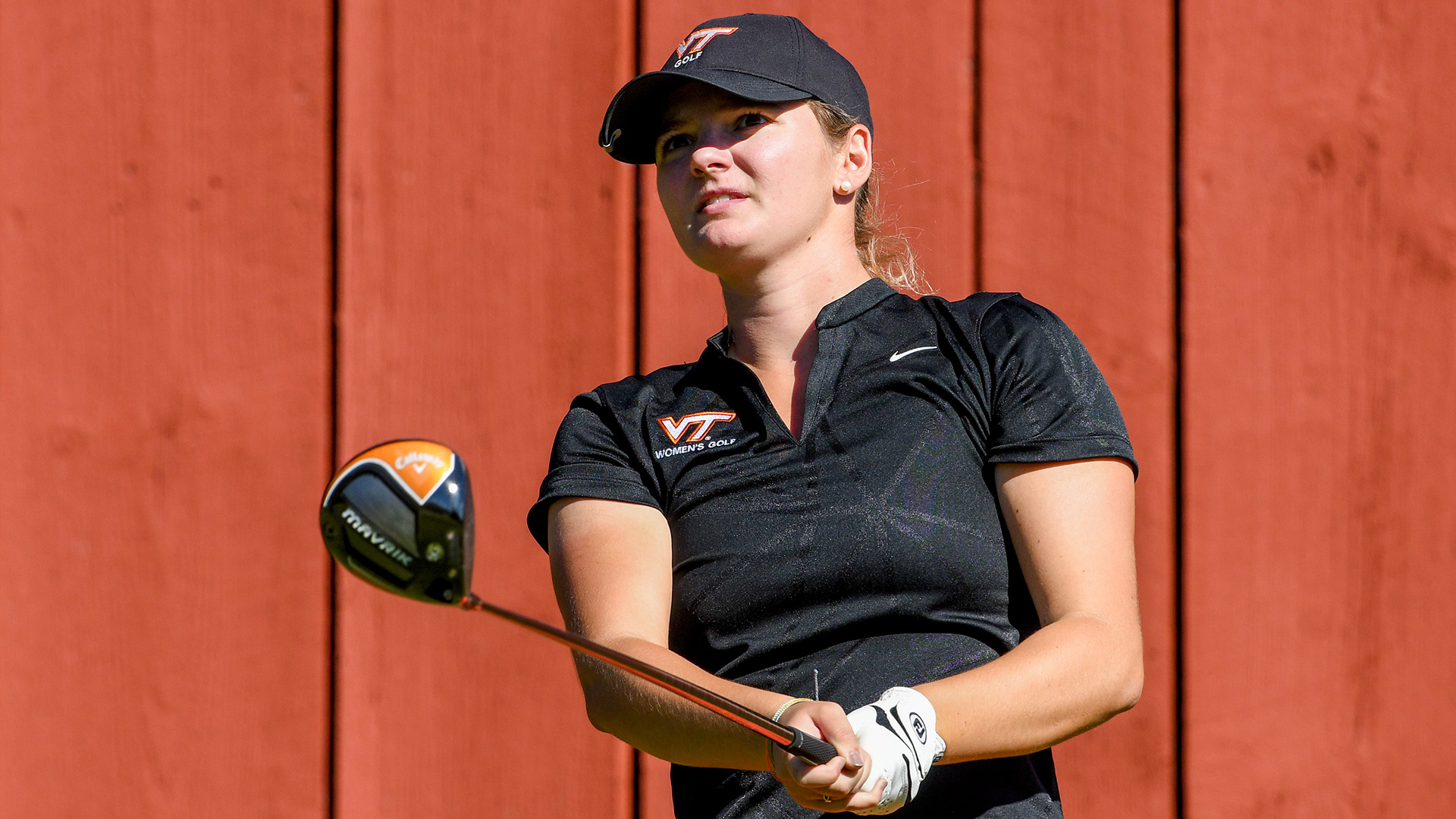 AUGUSTA, Ga. — The Virginia Tech women's golf team fired a three-day total of 2-under 862 to take fifth at the Valspar Augusta Invitational, which concluded Sunday at Forest Hills Golf Club (par 72, 6,249 yards).
Playing in yet another elite field where seven of the 16 teams entered are ranked inside Golfstat's Top-25, the 26th-ranked Hokies rose to the occasion by putting together their best performance of the season. All four teams finishing above Tech in the team standings are ranked in the top-5, nationally.
No. 3 South Carolina used a final-round, 6-under 282 to overtake No. 2 Duke for the team title. The Gamecocks posted a 30-under 834 to edge the Blue Devils by three strokes. No. 5 Florida State finished third at -17, while No. 1 Wake Forest was fourth at -15. The Hokies edged rival and No. 7-ranked Virginia by two shots for fifth.
Tech got off to a blazing start in the tournament, firing a 9-under-par 279 – the second-best round in relation to par in program history – in Saturday's first round.
A big reason behind the strong start was Alyssa Montgomery's nine-birdie barrage on her opening 18. Montgomery's first-round, 6-under 66 tied a school record for lowest round in relation to par. The sophomore matched Elizabeth Bose's 66 in the first round of the Minnesota Invitational on Sept. 11, 2017. Montgomery tied for 34th at 3-over 219.
Classmate Becca DiNunzio matched her career-best, 54-hole ledger of 4-under 212 to tie for 11th. She also shot 212 at the season-opening Heroes Ladies Intercollegiate in Sarasota, Fla. DiNunzio now has six career top-20 performances.
Emily Mahar also finished in red figures, signing for a 1-under 215. The senior tied for 17th, which is her 18th top-20 of her career. Keerattriya Foocharoen carded her first red-figure round of the season on Sunday to tie for 28th at 2-over 218.
Jessica Spicer rounded out the Tech lineup tying for 34th at 10-over 226. Playing as an individual, Sarah Spicer tied for 50th at 7-over 223.
On top of claiming the team title, South Carolina's Pauline Roussin-Bouchard gave the Gamecocks a clean sweep by winning the individual race at 15-under 201.