Augusta area officials weigh in on trick-or-treating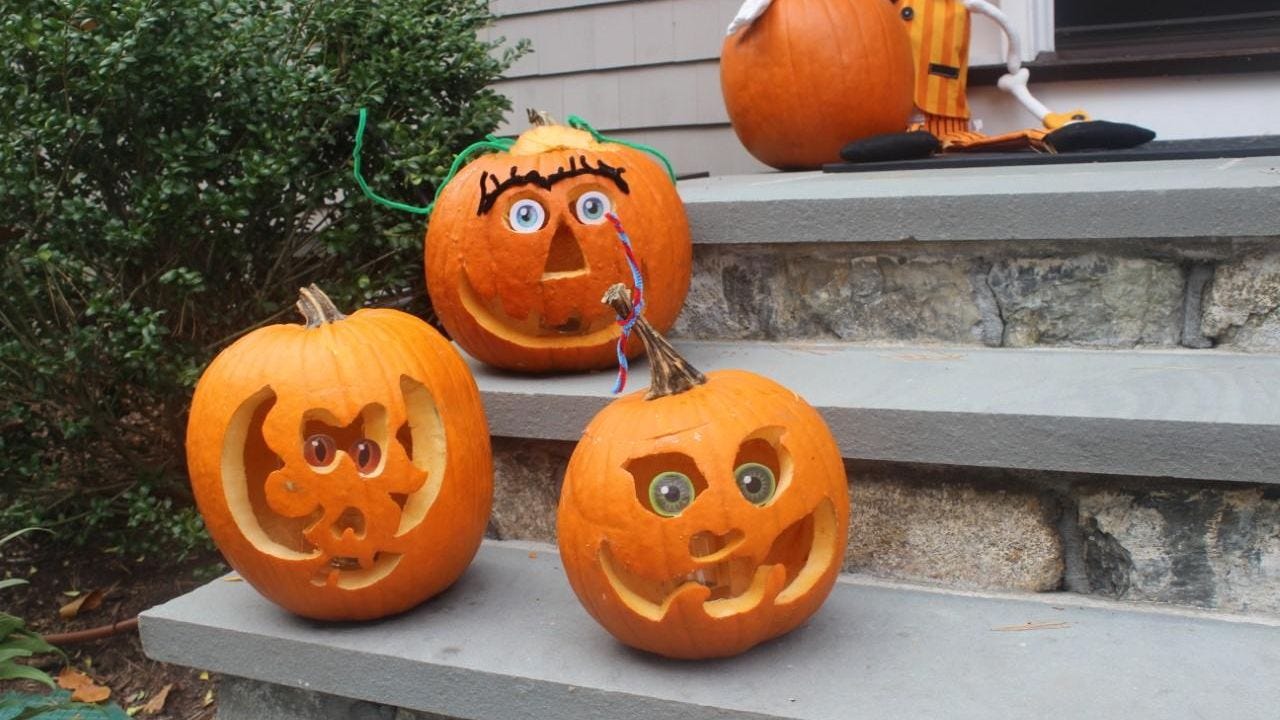 AUGUSTA, Ga. – Trick-or-treaters can get their bags and buckets ready for plenty of door-to-door fun in the Augusta area this weekend, but local officials are urging caution.
Augusta Mayor Hardie Davis and others are asking the community to continue to adhere to Gov. Brian Kemp's COVID-19 executive order, which includes sheltering in place for high-risk individuals and a ban on gatherings of more than 50 people unless social distancing can be practiced.
"I'm asking that we stay away from activities that include indoor haunted houses, hayrides, crowded indoor costume parties and events where large gatherings will take place," Davis said at an Oct. 8 news conference.
He said there are a number of Halloween-themed community activities that will be contactless, including a drive-through event at the Richmond County Sheriff's Office on Saturday from 6-8 p.m.
North Augusta Mayor Bob Pettit said that while the city does not regulate trick-or-treating, he recommends that families only go to houses where the porch light is on, parents escort their children and those handing out candy wear a mask. He also suggests children go in family groups and avoid crowds.
"I recognize this is a night children look forward to all year, and parents will be faced with making the trick-or-treating decision for their own children," he said.
In Columbia County, city and county officials are asking residents to adhere to neighborhood guidelines and get creative when it comes to Halloween celebrations.
"When citizens have asked whether or not trick-or-treating is allowed this year, we have referred them to their (homeowner's association) if they have one," county spokeswoman Cassidy Harris said.
She said that as long as residents follow Kemp's latest executive order, the county does not have any additional restrictions in place.
Grovetown Mayor Gary Jones said he encourages homeowners to find creative ways to get candy to trick-or-treaters while maintaining social distancing.
In Harlem, Mayor Roxanne Whitaker said a popular haunted house on Shady Grove Drive is doing its best to ensure safety by limiting the number of guests. In addition to encouraging COVID-19 safety precautions such as wearing masks, washing hands and social distancing, Whitaker wants to remind residents to follow regular Halloween safety tips while driving.
"We do not want to injure any of our little ghosts and gobbling seeking that perfect Halloween candy," she said.
Some area drive-through Halloween events
Friday:

– North Augusta Parks, Rec & Tourism: 5-7 p.m. at Riverview Park Activities Center at 100 Riverview Park Dr. in North Augusta

– YMCA: 6-8 p.m. at Augusta South Family YMCA at 2215 Tobacco Road in Augusta

– Victory Kidz: 6-8 p.m. at Victory Baptist Church 620 W. Martintown Road in North Augusta

– Aiken County Sheriff's Office: 3-5 p.m. at 420 Hampton Ave. NE in Aiken

Saturday:

– Georgia Department of Public Health: 4-7 p.m. at 1916 North Leg Road in Augusta

– Diamond Lakes Library: noon-2:20 p.m. at 101 Diamond Lakes Way in Hephzibah

– City of Aiken Parks & Rec: 4:30-6 p.m. at Odell Weeks Activities Center, the Smith-Hazel Recreation Center, the Lessie B. Price Aiken Senior and Youth Center, and the Aiken Visitors Center & Train Museum.

– Deep in the Heart Foundation: 7 p.m. in the U-Haul parking lot at 1647 Gordon Highway in Augusta

– Whispering Pines Baptist Church: 6-8 p.m. at 4573 Windsor Spring Road in Hephzibah

– Our Redeemer Lutheran Church: 5-7 p.m. at 402 Aumond Road in Augusta