Ashley Brown's Columbia County Picks and Previews: Evans predicted to topple ARC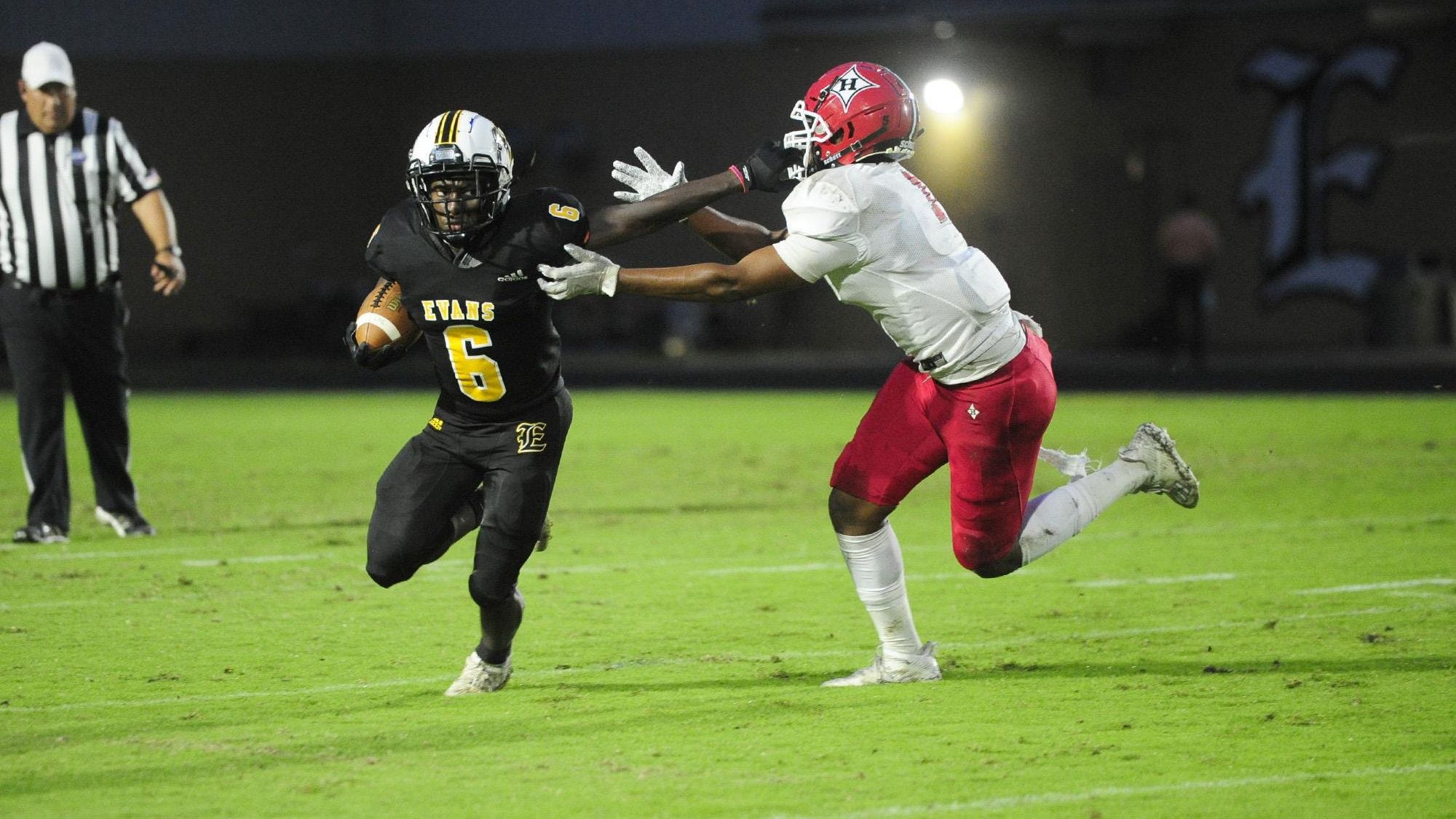 AUUSTA, Ga. – Last Week's Picks: 4-1
Season Total: 13-2
This week's games
Evans (3-0) @ ARC (2-0)
The Knight's offense is clicking on all cylinders. Arc has a solid defense, but they have not faced the weapons Evans puts on the field.
Evans 32 ARC 7
Greenbrier (2-0) @ Grovetown (1-2)
Greenbrier quarterback Brooks Pangle is 34 of 50 passing for 460 yards and six touchdowns in his two varsity starts. Grovetown prides itself on great defense, but I think Greenbrier's receiving corp will be tough to tame.
Greenbrier 23 Grovetown 13
Lakeside (0-2) vs. Effingham co. (1-1)
Lakeside is experiencing some tough times due to some huge losses to graduation a year ago.
They will need a supreme effort to be able to top Effingham Co.
Effingham Co. 27 Lakeside 7
Augusta Christian (4-0) @ First Baptist (5-0)
The Lions boast the highest scoring offense in the CSRA. They face their stiffest test this week, but I think, if they play well, they stay undefeated.
Augusta Christian 34 First Baptist 24
Augusta Prep (2-1) @ Bethlehem Christian Academy (0-2)
The Cavs lost a heartbreaker to Glascock, but they are still enjoying a great bounce back season. It will be a tough one, but they should be able to improve to 3-1.
Augusta Prep 23 Bethlehem Christian