$2M Traffic tech boost coming to major Augusta roadways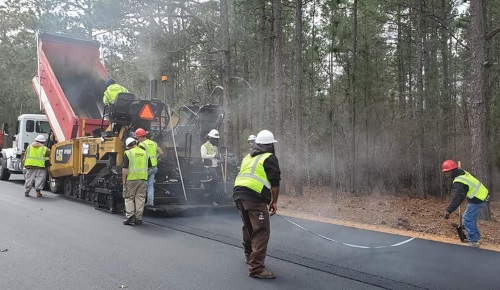 AUGUSTA, Ga.- The Georgia Department of Transportation has announced a two million dollar project that will boost traffic tech in Augusta. The project is expected to begin in the next few months. Plus, thanks to this GDOT project, Augusta Traffic Engineering will be able to have more eyes on drivers coming in and out of the area that they didn't have before.
The addition will consist of eight cameras, four message boards, and about 34 radar detection units. They will be placed along I-520 from I-20 to the South Carolina line at the Laney Walker interchange. Once those are up, Augusta Traffic Engineering will be able to tap into those cameras and get better scope of what adjustments need to be made to other areas when needed.
"This will really help the commuting times and the safety for all the drivers in Richmond County," said John Ussery, assistant director.
That's true especially in these interstate areas which can be particularly dangerous when traffic builds up.
"If we don't know that there's an accident, all of a sudden, we see this large volume of cars on our roads trying to maneuver…And we're trying to figure out, well, what happened? Why are they there? So, this will allow us to have coverage and we'll be able to see what's going on. Then we can better anticipate when cars are going to get off and when we need to adjust our signal timing to make sure they can go where they want to go," said Ussery.
It's a project he says could have long term benefits – like better managing the roadways during the Masters Tournament.
"Being able to see that traffic on the freeway, we can better anticipate when they are coming, where they'll be, and then we can adjust our signal timing on our local roads to make sure that they're not waiting in line too long to get into the parking lot or get into the golf course."
Ussery tells FOX 54 that a series cameras are already placed around Augusta National, but the additions from GDOT will better help the city manage the flow from the inside out.  '
The installation process shouldn't affect you much. You may just notice work happening on the side of the road in those areas once it gets started.