The Georgia Republican party has passed a resolution to censure Secretary of State Brad Raffensberger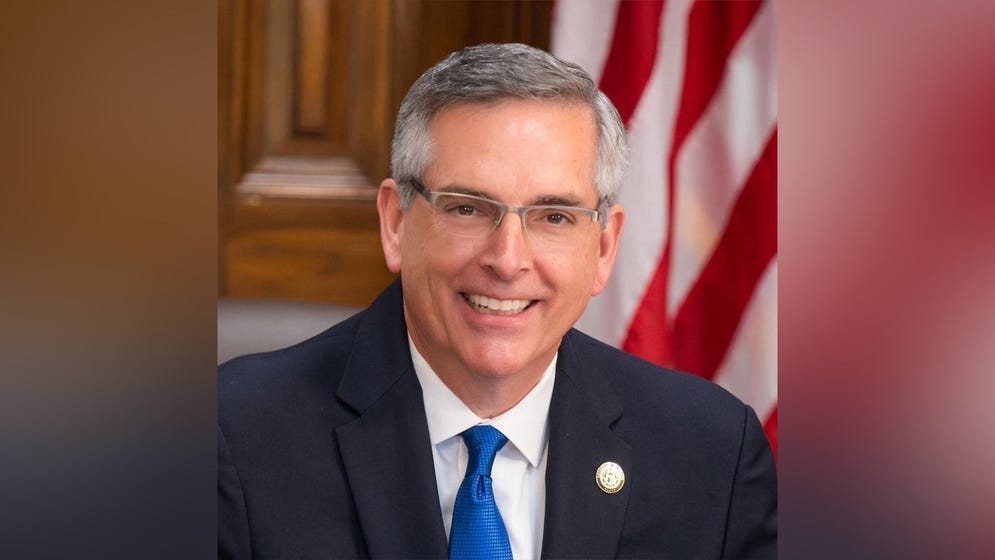 Augusta, GA – According to the statement, the party is meeting for their annual convention on Jekyll Island this weekend, where the divide over former president Donald Trump's role in the future of the GOP was evident.
Trump notoriously disputed the results of the 2020 presidential election in Georgia, falsely claiming that he lost because of voter fraud.
Trump has long made clear his intentions to target Raffensperger and Gov. Brian Kemp, also a Republican, for their parts in ratifying Biden's victory.
Kemp faced the consequences of not backing the former president's claims on Saturday when he was booed and taunted as he gave a speech.
The party passed a resolution to censure Raffensperger, saying he failed to perform his duties in accordance with the laws of the Constitution of the State of Georgia.
The resolution says Raffensperger undermined the security of elections by allowing mass mailings of absentee ballot applications, which "created opportunities for fraud and overwhelmed election offices."