Texas A&M's Constantinou Named to Ray Guy Award Ray's 4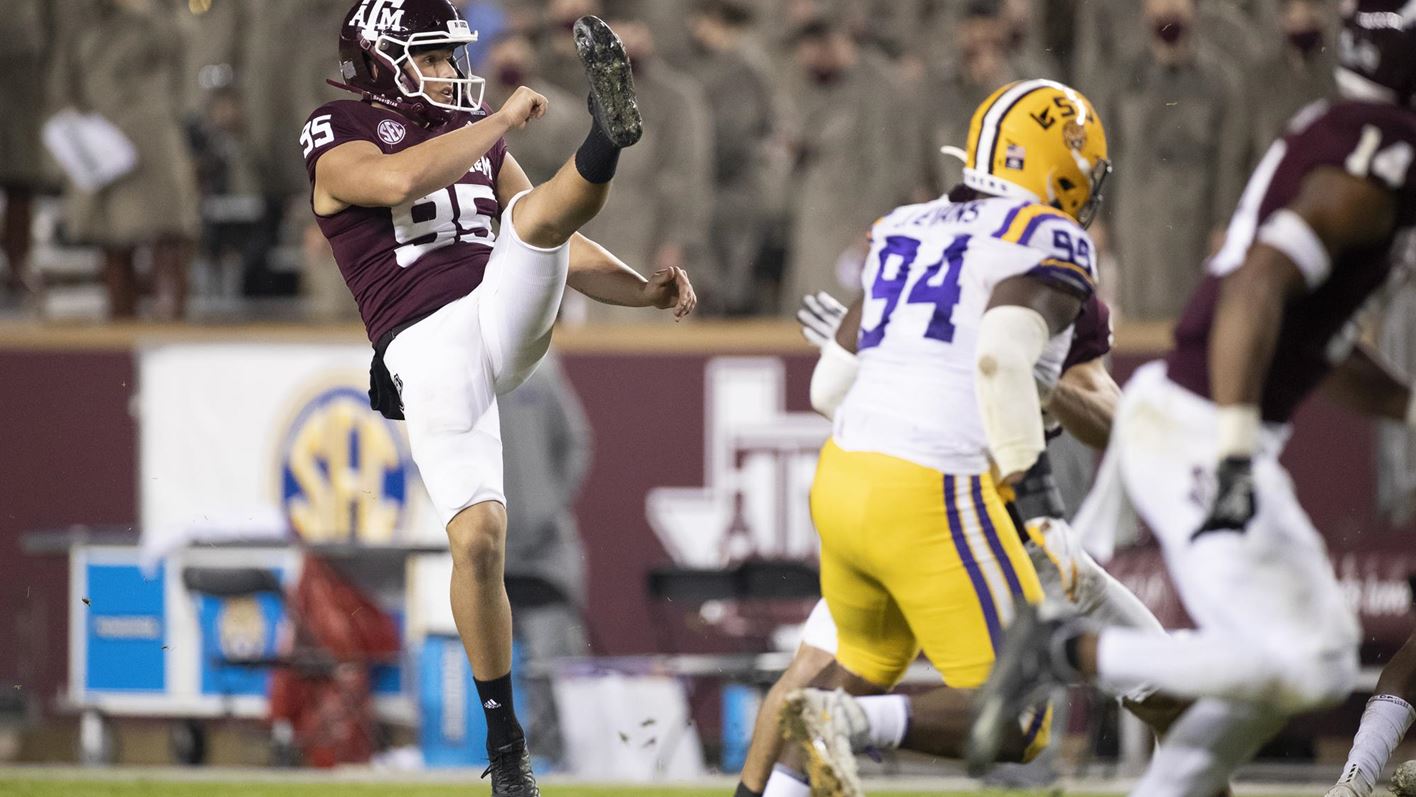 AUGUSTA, Ga. – Texas A&M's Nik Constantinou was named to Ray's 4 by The Augusta Sports Council and the Ray Guy Award after his impressive performance in the Aggies' 20-7 win over LSU.
Constantinou, from Melbourne, Australia, punted 12 times against LSU pinning the Tigers inside the 20-yard line a personal-best six times. Of the six times he pinned LSU deep, four were inside the 10-yard line and two were inside the five. The A&M punt unit recovered a fumble and did not allow a single return yard on the night.
Ray's 4 punters are eligible to be named the Punter of the Week for week thirteen games announced tomorrow, Tuesday, December 1 at 9 a.m. (CT). Fans can visit the Ray Guy Award Instagram and Twitter to find the voting link for who they think should become the Punter of the Week this week.