Smokey outside? Prescribed burn in north Georgia may be to blame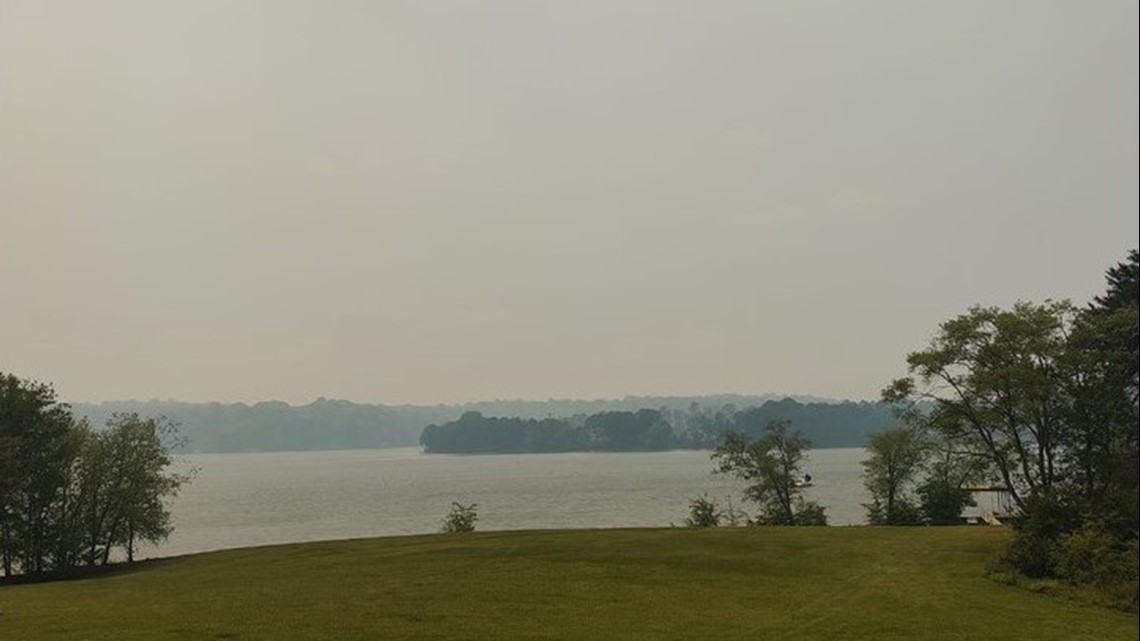 GEORGIA –  The old adage goes, where there's smoke, there's fire. And while that's generally true, Georgia emergency responders can tell you this wasn't exactly the case on Monday.
While there is most definitely a fire, it's several miles to the north as part of a controlled burn being conducted by the U.S. Forest Service.
The agency shared on social media on earlier in the day that the Blue Ridge Ranger District is managing the burn of up to 4,600 acres about nine miles southwest of Blairsville in the Cooper Creek area.
The goal of these types of burns include reducing hazardous fuels that could start an uncontrolled fire while also aiding in reforestation.
However, burns of this size also have another side effect – lots of smoke. And, in the right conditions, this can travel pretty significant distances surprising residents far away who have no idea where it may be coming from.
And that's why Hall County firefighters, despite not having anything burning in their jurisdiction, had a pretty busy day on Monday. Zach Brackett, who is the division chief for professional standards at Hall County Fire Services, said that the department had fielded numerous calls from people who saw and smelled smoke.
In most if not all cases, they found that it was from the fire to the north. And still more in the Gainesville area took to Google to find out what was happening.
The phrase "Fire in Gainesville, Ga. Today" was among the searches that saw the largest increases related to fire in metro Atlanta and north Georgia on Monday. Others included, "Fire in Georgia today 2021″ and What's on fire near me."
The answer to most of those likely ties back to the burn outside of Blairsville.