Shelves nearly bare at blood bank, so need for donors continues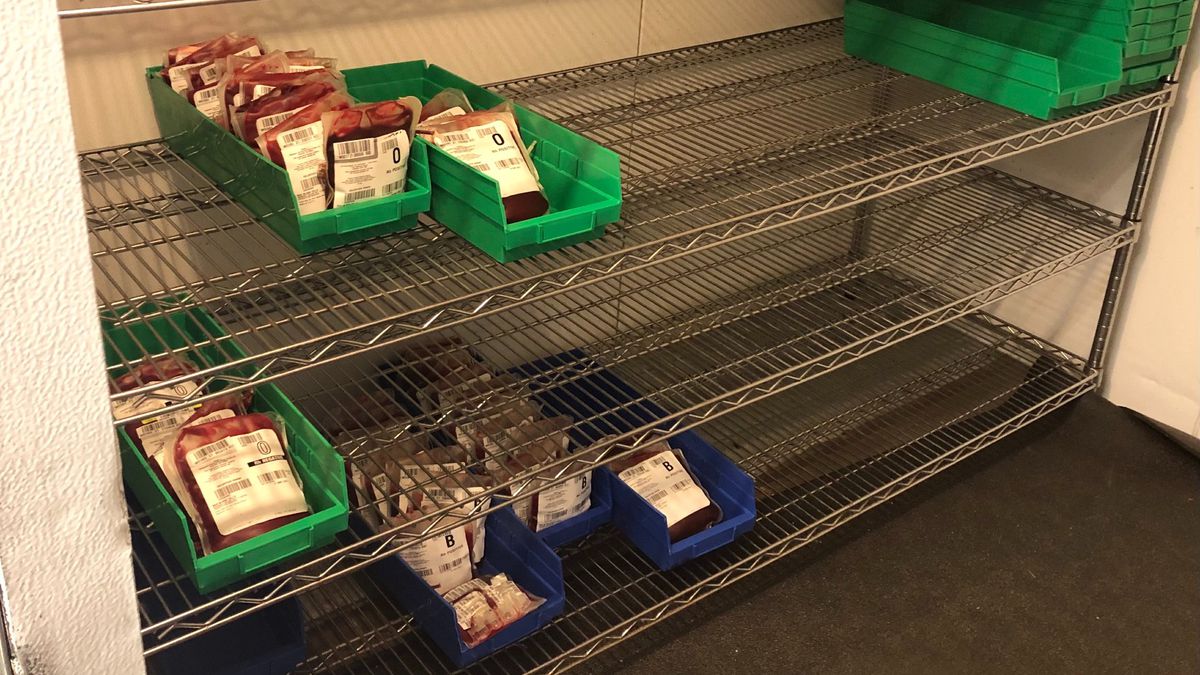 AUGUSTA, Ga. – Due to an ongoing lack of mobile blood drives and a dip in overall blood donor collections, Shepeard Community Blood Center is sounding the alarm again, asking for help from the community.
"Shepeard's shelves are bare, and local hospitals may suffer if blood donors do not start coming in to donate," the blood bank said in a statement.
It's not just a local problem; blood centers across the country are experiencing this same issue as the COVID-19 pandemic has brought about a reduction in the blood drives that help keep shelves stocked.
Shepeard is in urgent need for nearly every blood type, but specifically A Negative, B Negative, B Positive, O Negative, and O Positive. These blood types are needed at local hospitals so that patients in need can recover from surgeries, traumas, and cancer treatments.
The donations made to Shepeard go directly to local hospitals such as the AU Medical Center, the Children's Hospital of Georgia and University Hospital.
Here's a look at some blood drives that are planned this week:
On May 12, there will be a drive at the Warrenville First Baptist Church from 2-6 p.m.
Diablo's in Evans will hold a drive on May 14 from 11 a.m. to 3 p.m.
There will be a drive at Quest Church in Grovetown on May 15 from 11 a.m. to 3 p.m.
If you want to give back but can't make it to a blood drive, you can always schedule your own appointment or visit one of Shepeard's locations:
Aiken – 353 Fabian Drive: Open Tuesday through Saturday from 9 a.m. to 5 p.m.
Augusta – 1533 Wrightsboro Road: Open Monday through Saturday from 9 a.m. to 5 p.m.
Evans – 4329 Washington Road: Open Monday through Friday from 8 a.m. to 6 p.m., Saturday from 9 a.m. to 5 p.m. and Sunday from noon to 5 p.m.