Columbia County parents protest mask requirement for students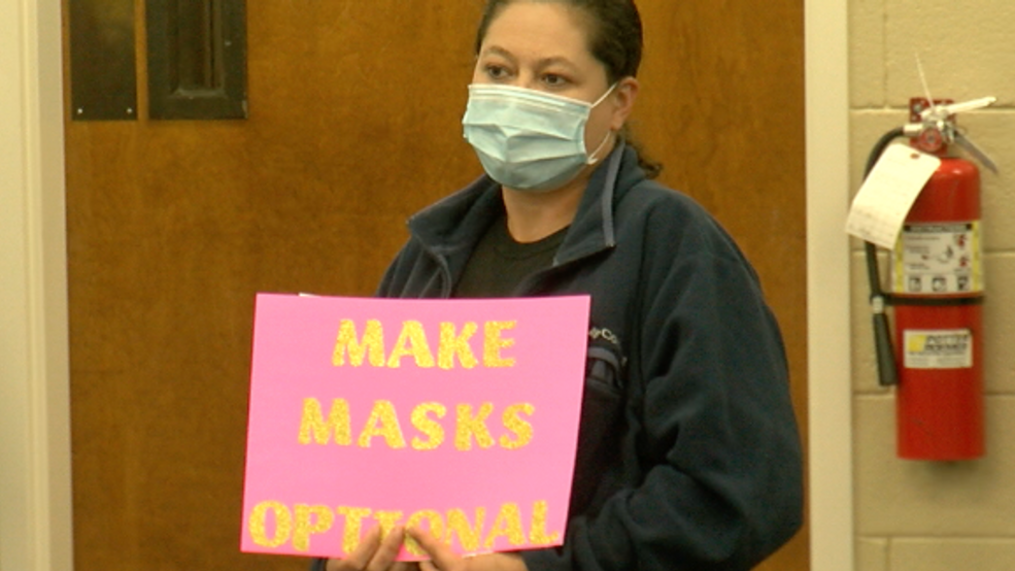 EVANS, Ga. – Columbia county parents gathered at Tuesday night's Columbia County school board meeting, calling for the district to lift their mask requirement for students.
Columbia County requires all students to wear a mask when they are not able to social distance. But some parents say it's time for the policy to go.
Some of the parents at the meeting say it should be up to the parent and up to the student if they want to wear a mask in school. And even though the school year is coming to a close they say they'll keep pushing hoping the policy will be changed for next school year.
"Our children are hurting because of this," said Amanda Miller, a Columbia County parent.
To some here masking up or not should be your choice alone.
"it's not my responsibility to make you have no fear. And it's not my responsibility to judge you for wearing them. But at the same time respect our wishes and do not expect me to put it on just to appease you," she said.
They say they're here to be a voice for some parents who might be scared to show up.
"Most parents are afraid to speak up, they want to keep the peace, they don't want to attend a board meeting, they don't want to stand out 3831. Because of fear of rejection," said Ashley Lee, a Columbia County parent.
Right now the school district has 21 active COVID cases across all the schools.
It's about the same in Aiken County. Where they had 19 cases at last count. And in Richmond County they had 52 cases districtwide as of May 5.
But some parents say the precautions to try and prevent the spread are making their kids feel isolated.
"There's partitions in the lunch rooms, our kids are being separated against, you know, we aren't meant to be separated from each other," she said.
These parents want their kids to be able to leave the mask at home like they can do now in Aiken County. Governor McMaster announced South Carolina schools cannot require students to wear masks.
As for Columbia County?
"We're gonna try to continue to do the exact same thing as far as watching for regulations and make the best determination possible for next year," said Dr. Steven Flynt, Columbia County Schools Superintendent.
The district says they're constantly evaluating and will let kids ditch the mask when they believe it's safe.
So no changes coming for Columbia County just yet. But for Aiken County parents curious where things go from here with the governor's mandate, parents and students must sign a form before they can go without the mask. And masks will be required until you turn that form in.