Shelter dog Spirit overcomes adversity, hopes for forever home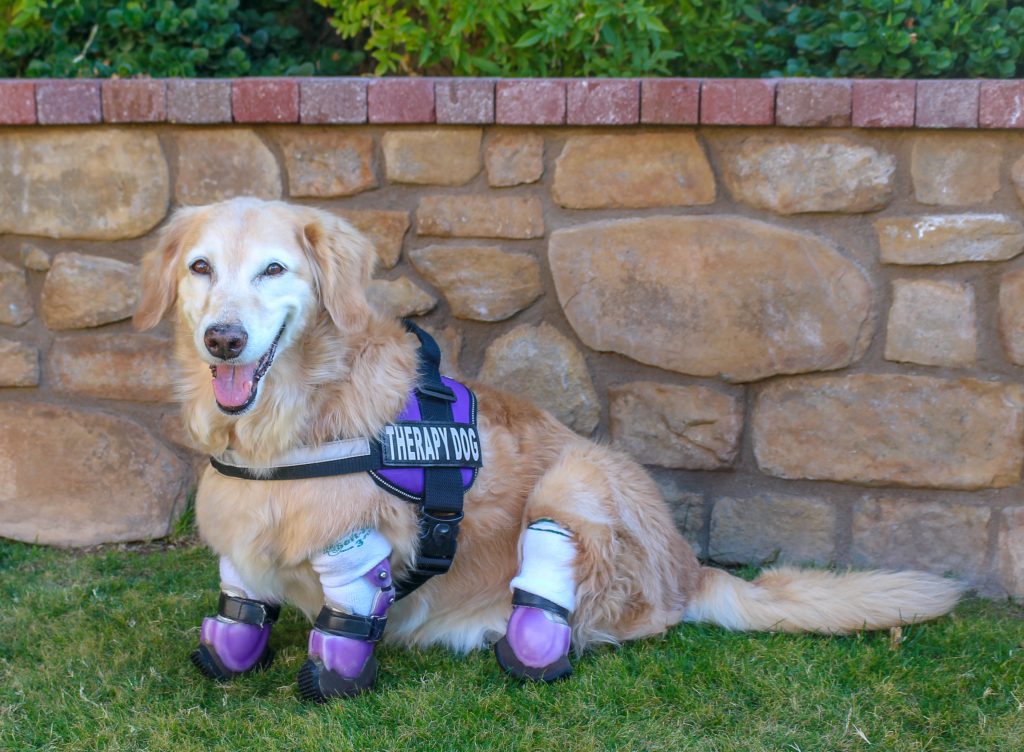 AUGUSTA, Ga. – The 27-pound mixed breed female that hobbled out of the roadside woods to greet Animal Control Officer Patrick Miller was bringing a lesson to share. Miller suspected a hit-and-run with the number of cuts to her body and the skew of her bloodied jaw. Her ribs were defined under white and brown fur with the last good meal long forgotten. The left eye also seemed cloudy.
It would take a vet to confirm and repair her broken hip but Miller knew the dog was in pain even without an aggressive reaction to his touch. She was one more of the many good dogs that tugged him back to work day after day, patrolling Aiken County for the lost, abused and injured. Each saddened him but rewarded him as well with the chance to help and be part of a success story. And that's what this is.
Dr. Mike Wells, a veterinarian helping the Aiken County Animal Shelter and shelter vet Dr. Lisa Levy, surgically reset the broken hip and sutured the cuts. The empty sockets of teeth that had been knocked out would heal with the support of antibiotics.
"She is one of the most physically challenged dogs we have seen but her spirit has never wavered," Levy said. "The jaw muscles have atrophied and she can only open her mouth enough to eat canned food."
"She is all love and never stopped fighting. We call her Spirit. Dogs like Spirit is the reason FOTAS is so committed to the shelter," said Kathy Jacobs, program coordinator for Friends of the Aiken County Shelter.
When Jacobs introduced me to Spirit, I knelt on one knee with my camera bag at my side. Spirit without hesitation sat on the bag of this stranger and leaned into my leg, turning her head to look up at me, nuzzling into my hand. On the exhale of a deep breath, I murmured, "Good dog. What a sweetheart. An inspiration. Does her tongue always hang out?"
Perhaps that is the lesson Spirit came to the shelter to share… to live for today with joy unburdened by pains and sorrows of yesterdays.
Levy estimates Spirit is about 2 years old. Jacobs said Spirit walks on a leash, appears to be housetrained, but like most trauma dogs, needs personal care and time to adjust.
"Her tongue slips out occasionally through the missing teeth, but no harm, she'll pull it back or give you kiss" Jacob said. "Spirit will become as loyal as a pet can be to the lucky people who adopt her."
If you want a short walk with Spirit or quiet get-acquainted time to consider her lesson, call 803-979-2634 to schedule a visit. If you're not ready to adopt, visit anyway to feel good, donate and volunteer.