Salvation Army donations being matched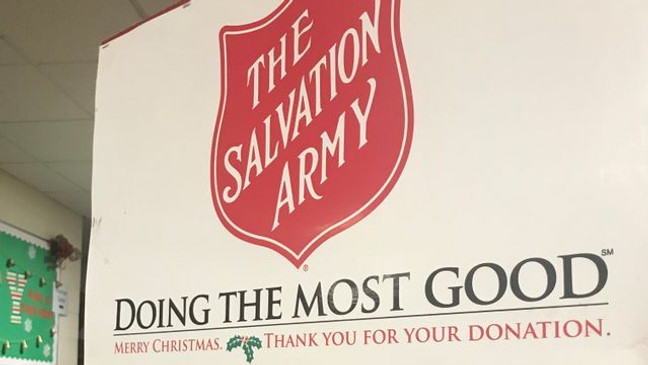 AUGUSTA, Ga. – The Salvation Army's bell ringing season ends Christmas Eve and they're asking for your help in providing meals and bed for families in the CSRA. Money raised during the holidays not only pays for Christmas but helps throughout the whole year at the center of hope right here in Augusta.
Director of the Salvation Army in the greater Augusta area, Douglas McClure says these donations help tremendously. "This actually provides all the bed space in the center of hope. 135,000 meals, 47 families have gone from being homeless to being permanently housed now for years because of the salvation army and one of the biggest fundraisers of the year is our kettle program and that helps us from Christmas and all the way throughout the rest of the year."
During this unprecedented time, McClure says fundraising this year is like doing the same amount of work – but with one hand behind your back. "We've had less people volunteer, we've had less people giving so it's been a harder year this year overall but for the most part, we've been really proud of what the communities done in stepping up and helping us make a difference in this area."
With today being the last big fundraising day, just know, if you donated today, your Christmas contribution is worth more than you put in.
"All the donations right here are being doubled by South State Bank so if you put in a $50 bill, it becomes a $100 bill. If you write me a check for $200, it becomes a $400 check today, being matched by South State Bank," McClure says.
They'll be out ringing the bell for a couple hours on Christmas Eve, so if you're doing any last minute Christmas shopping, look out for a familiar face – or a familiar noise.