Project Linus breaks personal record for blankets made in a year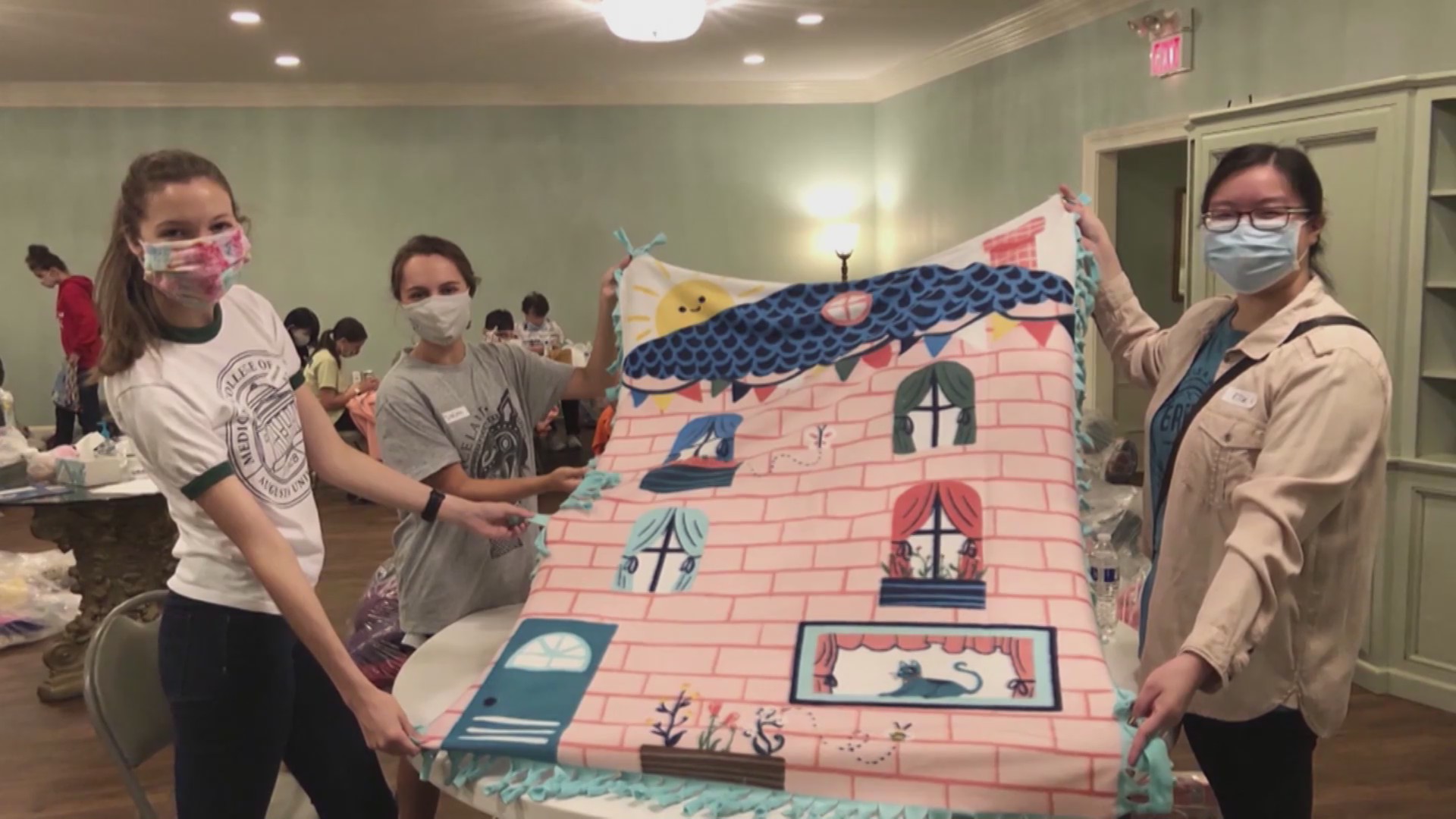 AUGUSTA, Ga.– Since their founding on Christmas Eve 25 years ago, Project Linus has grown immensely and made thousands of blankets, but their mission of making blankets for children in need with love in every stitch has remained the same.
Before getting involved with Project Linus, Christine Newby had a few blankets she wanted to donate.
"All of my children and grandchildren said, 'I have enough blankets, grandma!'" Newby said. "I had a few and I contacted the coordinator and had breakfast with her and she said, 'I have some family issues going on, I can't do this any longer.' And I was like, 'Oh, no, no, no,' because I have a full time job."
The coordinator arranged for Newby to donate her blankets to the Ronald McDonald House, and it had a profound impact on her.
"I was just in tears. It made such a difference and they said, 'You have no idea what these blankets do for these families to help comfort them.' I was hooked," Newby said.
Today, this is Newby's passion, and she is the area's chapter coordinator for Project Linus. She says it's all made possible through the community support.
"Last year we had a goal to do one thousand blankets. As of Christmas Eve, we were still at 900 and some folks showed up a couple days after Christmas and said, 'We are gonna do this.' We ended the year with one thousand and 35 blankets," Newby said. "Our blanketeers just have hearts as big as gold, just huge. They're constantly wanting to give back, and anything they can do, they do."