Proceeds from Celebrity Waiter Night, returning this May in Aiken, help young children flourish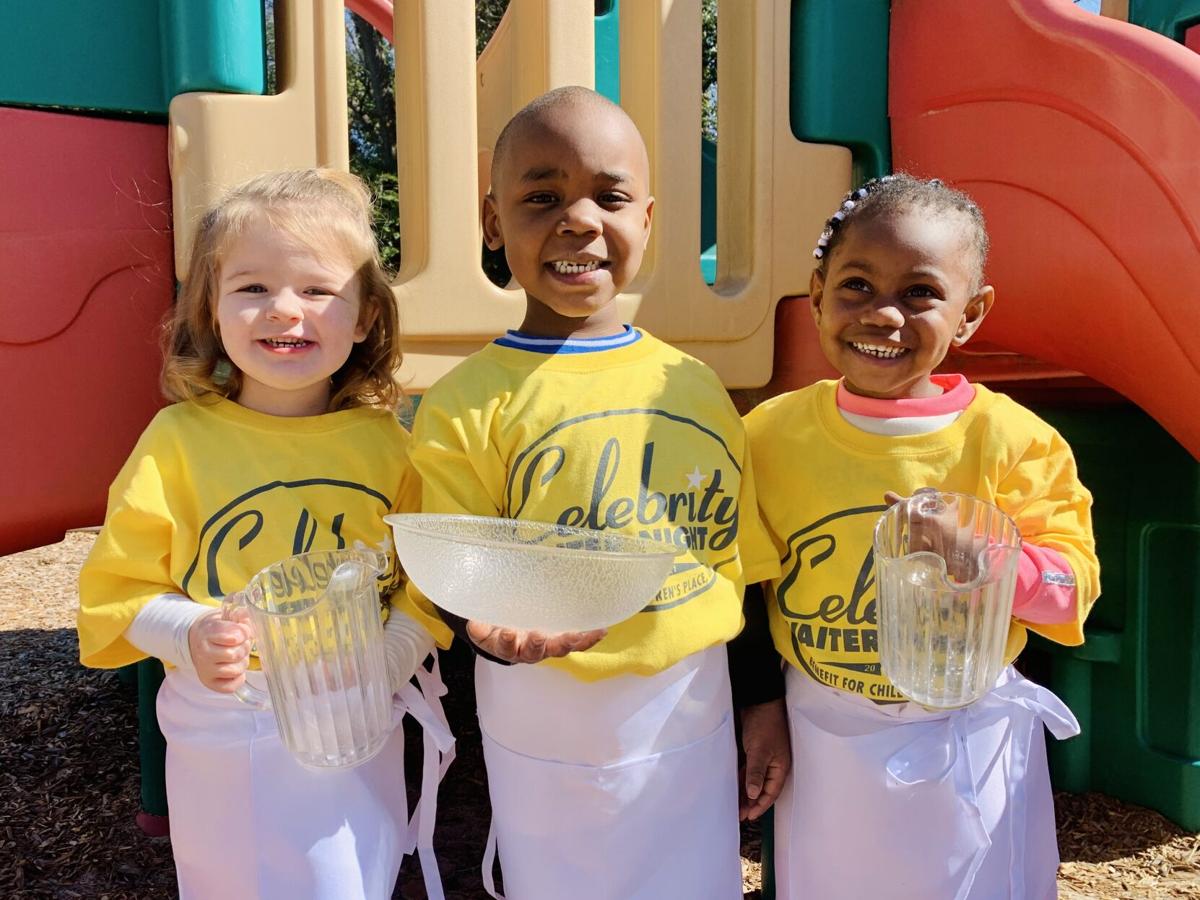 AUGUSTA, Ga. – This year's Celebrity Waiter Night will be held on Monday, May 17.
Volunteers and local "celebrities" will team up in 12 Aiken venues, including The Alley Downtown Taproom, Blue Collard, Casa Bella, Fuse, Grumpy's Sports Pub, Malia's, Mellow Mushroom, Newberry Hall, The Stables Restaurant, Tailgate Tavern, The Village Café and Whiskey Alley. Reservations are highly recommended.
Every year, Children's Place holds the event on a Monday night, the least busy night of the week, as an effort to help restaurants fill more orders than they would normally that night.
The funds raised through Celebrity Waiter Night are generated through corporate sponsorships, tips from diners on the night of the event and raffle ticket purchases for a pair of Crown Collection diamond earrings donated by Floyd & Green Jewelers. All Celebrity Waiter Night tips and raffle ticket purchases are tax deductible.
A United Way of Aiken County agency, Children's Place supports families in Aiken, Bamberg, Barnwell, Edgefield and McCormick counties by providing many different services, including its Therapeutic Child Care, Strengthening Families, Community-Based Child Abuse Prevention Services and Beds for Babies programs.
For over 50 years, Children's Place has worked to provide healing and therapy for both children and their families; since 1995, Celebrity Waiter Night has been an essential component of maintaining the important work Children's Place does.
"The dedication, care and generosity of local businesses, restaurants, volunteers and dinner guests will never go unnoticed or unappreciated," said Executive Director Peggy Ford.
Last year, despite the difficulties our community faced due to the COVID-19 pandemic, Celebrity Waiter Night raised $88,367 to support Children's Place's Therapeutic Child Care Program.
Children's Place hopes to attract a similar amount of donations this year by again providing indoor, outdoor and curbside pickup dining options and by including an online donation page.
A full list of sponsors, teams and restaurants can be found on the Children's Place website, childrensplaceinc.org.
Further event-night information can also be requested by calling Children's Place at 803-641-4144 or by visiting Children's Place's Instagram, Facebook and Twitter pages.
For over 25 years, Celebrity Waiter Night has been an Aiken tradition and signature annual fundraiser for Children's Place Inc., a therapeutic child and family development center whose mission is to protect, heal and strengthen children and families from the impact of trauma, abuse, neglect and other adverse experiences.
The generosity of community members through Celebrity Waiter Night ensures the continuation of the nonprofit's Therapeutic Child Care program, which supports at-risk children through services such as mental health counseling, behavioral therapy, and occupational and speech therapy.
The program, one of only two such programs in South Carolina, serves children aged 18 months to 5 years old who have endured childhood trauma and other adverse experiences.