Pregnant Florida teacher accused of having sex with a 15-year-old student, who claimed it was consensual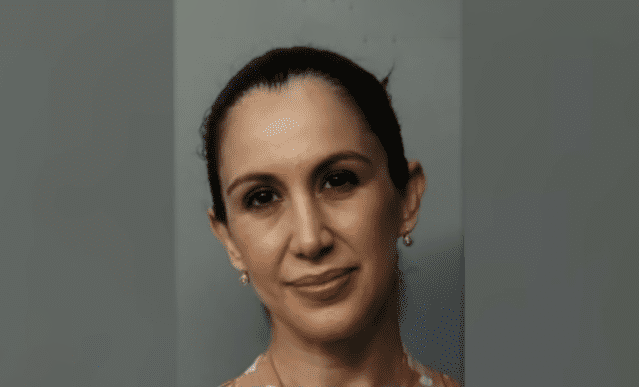 A pregnant Florida teacher was taken into custody amid allegations that she had an inappropriate relationship with a 15-year-old student outside of school hours. The 41-year-old teacher was arrested last week, on Thursday, but she was released on Saturday after posting bail. She is a teacher at John I. Smith K-8 Centre and she was charged with a number of crimes including, child neglect, lewd and lascivious battery, electronic transmission harmful to minors, offenses against students by authority figures, and contributing to the delinquency of a child. She was also charged with possession of a firearm on school property after bringing a gun to school which she said belonged to her husband, according to authorities. 
The allegations of Heiry Calvi engaging in a sexual relationship with a student first surfaced in March but a police report revealed that the two became close last year when the teacher began tutoring the unidentified student at his home. Then last spring the student allegedly showed others a cellphone video of himself having sex with the teacher. When the allegations reached a principal and a resource officer at J.C. Bermudez Sr. High School, which shares a campus with the K-8 Center, investigating officers were brought in.
After searching the student's cellphone thoroughly, they found "photographs that were certainly inappropriate, that indicate that there was in fact an inappropriate relationship," revealed Doral police spokesperson, Rey Valdes. Apparently, the student claimed that their sexual relationship was consensual but Valdes said, "A child does not have the legal authority to give consent even though the child may say 'this is OK.' The responsibility is on the adult."
In addition to nude photos of Calvi and the student, investigators also found images where they can be seen in locations outside the school. like Miami Beach for instance. There were WhatsApp messages between the two where they professed their love for each other and officers allegedly found evidence that the teacher allowed her student to use her credit card. There was also an audio recording of the student asking an unknown person to deny having any knowledge regarding their relationship. 
As soon as the allegation surfaced in March, Calvi was fired from her position at John I. Following her arrest, the Miami-Dade County Public Schools released a statement that read, "Miami-Dade County Public Schools (M-DCPS) is disturbed by today's arrest involving inappropriate employee behavior. When the district was apprised of these allegations in March, the employee was immediately reassigned to a non-school site location. The district will begin employment termination proceedings and will ensure the individual is prevented from seeking future employment with this school system."
It added, "M-DCPS will continue to review its employee trainings to ensure that our workforce is fully aware of the district's professional expectations of them and their ethical obligation to safeguard children." Calvi did not comment on the allegations made against her and revealed her 8-month pregnancy during the jail intake process following her arrest. An attorney for her unborn child was not revealed and it's not known whether Calvi has an attorney to represent her. Her arraignment has been scheduled for 8 November.