Pedophile Army officer gets 30 years in the slammer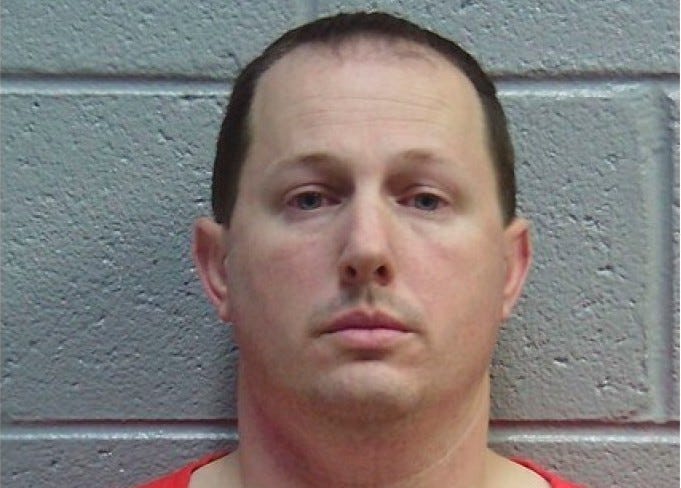 AUGUSTA, Ga. – Federal agents moved in and arrested Army Major Jason Musgrove in December of 2019. Musgrove was serving as an integrated threat operations officer with Army Cyber Joint Headquarters at Fort Gordon in Augusta, Georgia, allegedly sharing child pornography online and plotting to rape a teenage girl. according to authorities.
FBI agent Tripp Godbee had been monitoring online platforms where pedophiles share illegal content involving children. Godbee found an image of an underage teenage girl that was being shared and allegedly traced its origin back to Musgrove's computer.
Musgrove held a Top Secret/Secure Compartmentalized Information clearance, meaning he had access to classified information and may have been read on to any number of highly classified military programs.
According to court testimony and documents, Musgrove admitted that he produced and attempted to share child pornography, Justice Department officials said in a news release this week.
The FBI agent, working undercover, opened a dialog with Musgrove online who allegedly told him, "I want to be prepared with the proper ingredients for a good night cocktail!" according to Infosecurity Magazine. Musgrove also allegedly outlined his plot to drug and rape the teenage girl in the picture he shared.
"Right now, I'm looking at mixing some cherry NyQuil into a Dr. Pepper."
After Musgrove pleaded guilty to the production of child pornography, U.S. District Court Chief Judge J. Randal Hall handed Musgrove a 30-year sentence, with no chance of parole, according to the Department of Justice. He was ordered to pay restitution of $9,000 to his victims and to register as a sex offender. He also faces administrative separation from the Army.
"It is beyond comprehension that someone in a position sworn to protect American citizens would take advantage and traumatize vulnerable children," Special Agent in Charge of FBI Atlanta Chris Hacker said. "The FBI is committed to protecting our children by identifying and apprehending predators who commit such abhorrent crimes."
Musgrove's sentence comes just days after two FBI agents in Florida were killed while attempting to search the home of another child pornographer, U.S. Attorney Bobby Christine said.
"The disturbing and despicable nature of such predators only increases their danger to the community, and Musgrove's long sentence immediately makes the community safer," Christine said.