North Carolina Republican Representative Madison Cawthorn recently labeled Biden "mentally unstable"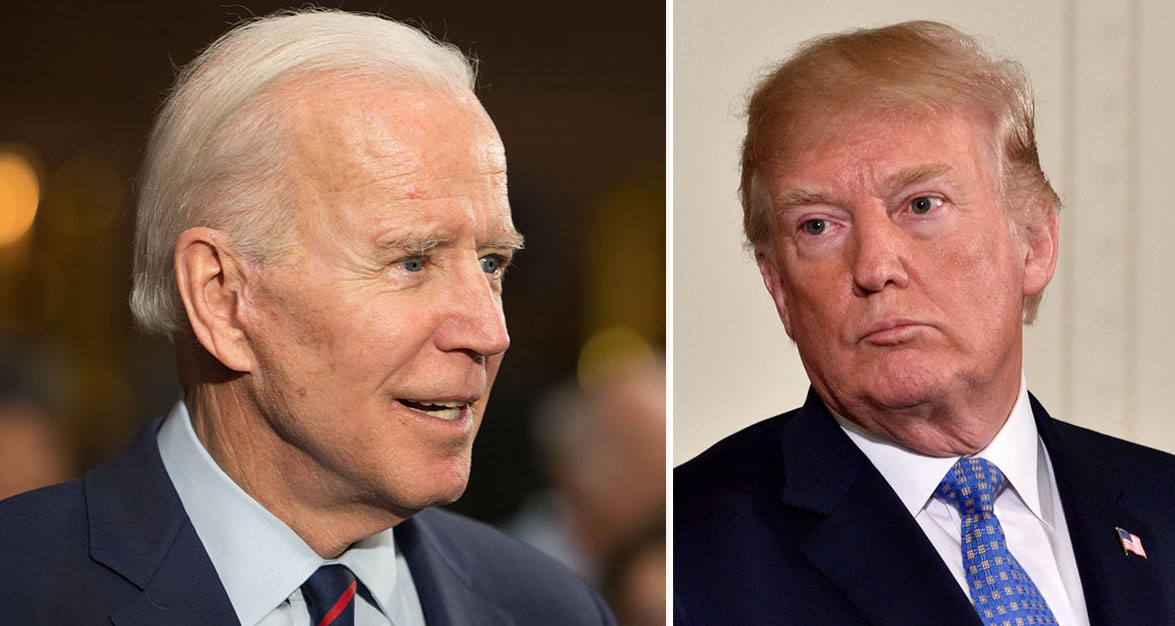 Only a year ago did Trump brag about having "crushed" a dementia test, and pushed for Biden to take the same test. Now, another Republican has gone all out in an attack on the President.
North Carolina Republican Representative Madison Cawthorn – the youngest member of Congress – recently labeled Biden "mentally unstable". He went on to attack First Lady Jill Biden for being "so cruel to her husband".
Joe Biden's been President for close to six months. The first half-year of his time in the White House has been tough, especially because of the COVID-19 pandemic, which is still affecting the US, as well as many other parts of the world.
At the same time as President Biden and his fellow Democrats are trying to solve the things they thought weren't working under Donald Trump's presidency, Biden's also come in for some pretty rough fire from Republicans.
During the Presidential Election, Biden was heavily criticized by Trump for several things. One of them was for being too old.
Much of Trump's presidential campaign, at least in so far as slandering Joe Biden, centered around painting his political rival as being mentally unfit. Months on from the election, not much has changed.
Last month, 14 Republicans signed a letter calling on President Biden to take a cognitive test in order to show that he's in adequate mental shape to lead the country.
The movement was led by former White House physician Ronny Jackson, now a Republican US representative from Texas.
"I think he's demonstrating every single day that there is something going on," Mr Jackson said. "You don't need to be a physician to look at this behaviour and see there's something concerning happening.
"I'm just asking them, when you do the physical exam, include the cognitive assessment," he added.
"As far as I'm concerned the standard precedent has been set and they need to follow and do the same."
President Trump took a similar test –the Montreal Cognitive Assessment (MoCA) which can show signs of mild Alzheimer's disease – in 2018. He bragged about scoring great numbers, however was later mocked for bragging.
In 2018, Jackson also stated that Trump had "incredibly good genes, and it's just the way God made him."
Now, though, another Republican has chosen to attack President Biden for his perceived declining mental health.
Republican Representative Madison Cawthorn, the youngest member of Congress, recently said that Biden is "mentally unstable".
Then, when asked if congressional Republicans should hold Biden accountable for "putting America in reverse" when it comes to the pandemic, Cawthorn said:
"You know, I would love to have a congressional inquiry to understand exactly what Joe Biden's reasoning is, but unfortunately I don't think he could find his way to Congress."
Cawthorn also argued that Jill Biden should be called out for being "so cruel to her husband".
He even took it one step further, stating that he wants the First Lady to be indicted.
"I'm not saying indict in terms of criminal, but I'm saying that we should call her out for being so cruel to her husband," Mr Cawthorn said.
"The man is clearly mentally unstable. He's having some form of degradation of his mind," he said, providing no evidence for his claims.
"And they are putting him up there to be assaulted by the greatest debater the country has to go against him," Mr Cawthorn said, adding that President Biden isn't the one who is truly in charge of the country.
"You know, as much as I'd love to question Joe Biden, I really want to question whoever is really calling the shots right now, because I don't think Congress or the American people truly know who's behind the scenes pulling the strings of Joe Biden," he said.
Just so we can reiterate, Cawthorn has to date provided no evidence for his claims that President Biden isn't the one actually leading the US.
In any case, President Joe Biden and Jill Biden probably won't be too concerned with Cawthorn's accusations. The pair have been together for many many years, and weathered all manner of storms during that time.
But how did they meet in the first place?
In 1975, while earning her masters degree at the University of Delaware, Jill Biden met Joe for the first time.
Three years earlier, Joe Biden had gone through a tragedy no one should ever have to experience as his then wife, Neilia Hunter, and daughter Naomi passed away following a car accident where a tractor-trailer slammed into their station wagon.
Biden's sons pulled through, and three years later, he'd meet Jill Biden for the first time. Biden's brother had set him up on a date with her.
At first sight, Jill wasn't really sure it was going to work at all.
"I was a senior, and I had been dating guys in jeans and clogs and T-shirts, he came to the door and he had a sport coat and loafers, and I thought, 'God, this is never going to work, not in a million years,'" Jill Biden told Vouge. "He was nine years older than I am! But we went out to see A Man and a Woman at the movie theater in Philadelphia, and we really hit it off. When we came home, he shook my hand good night. I went upstairs and called my mother at 1:00 a.m. and said: 'Mom, I finally met a gentleman.'"
The two grew fond of each other, though at first, Joe and Jill pretty much maintained an illusion that their relationship was just for "fun".
"She was just starting her own career," Joe Biden wrote in his 2007 memoir Promises to Keep. "I think it was easier for her in the beginning of our courtship when I wasn't thinking about marriage. We both just liked having fun with somebody again, and she wanted to keep it that way."
In his memoir, Biden explains that he didn't introduce Jill to his two boys, Beau and Hunter, right away. But once they all met, they "hit it off" and Jill started to be a part of the family during major holidays, including Thanksgiving and Christmas.
"Finally, Hunter spoke up: "Beau thinks we should get married."
"What do you mean, guys? Beau?" Joe replied.
"Well," Beau said, "we think we should marry Jill. What do you think, Dad?"
"I think that's a pretty good idea," I told them. I'll never forget how good I felt at that moment.
Taking the leap into marriage is a big thing. Joe Biden wanted to do it, but the first proposal didn't go quite the way he wanted it to, neither did the proposals following.
Speaking with Vogue, Jill Biden admitted that Joe proposed five times before she finally accepted.
Why was that?
Jill says that it had nothing to do with her not wanting to get married. She merely had his children, Beau and Hunter in mind.
"I said, 'Not yet. Not yet. Not yet.' Because by that time, of course, I had fallen in love with the boys, and I really felt that this marriage had to work," she told Vogue. "Because they had lost their mom, and I couldn't have them lose another mother. So I had to be 100 percent sure."
Joe says it got to the point where he gave her an ultimatum.
"'Look, this is the last time I'm asking you,'" Joe recalled himself saying. "'I don't care when we get married. But I want a commitment.' And she said okay. But it took that!"
On the fifth proposal, Jill Biden said yes. On June 17, 1977, the two got married in New York City at the United Nations chapel. The ceremony was intimate, with only 40 of their family members and closest friends in attendance. By Joe and Jill's side at the alter stood sons Beau and Hunter, and the reception was held at the Sign of the Dove restaurant.
Both Joe and Jill had been through a lot at that point. For that reason, their union wasn't just simply about getting married.
Rather, it was about Jill becoming a part of a larger family. For Beau and Hunter, this was especially important.
"The way they thought of it, the four of us were getting married," the President wrote.
It truly is a wonderful thing, marriage, and the way that Biden's sons saw it really makes me tear up. It's a simple, but oh-so beautiful gesture!
Joe and Jill Biden, alongside Beau and Hunter, went on to embark on their honeymoon. And in 1981, the family welcomed a new addition in daughter Ashley.
Jill decided to take some time off teaching to focus on raising both their newborn daughter, and her stepsons. However, she was soon back in school teaching, which is truly her biggest passion in life.
But as much as their love story is wonderful, Jill actually had a tough time in the beginning.
She arrived into a family that was used to always touching each other and being affectionate. It was something new for her that took some time to get used to.
"When we started to date, Joe and his family were very touching and loving—always touching the boys and running their hands through their hair—and it took me a minute to kind of get used to that," Jill Biden explained.
Joe and Jill Biden have been through plenty, and even though her husband became the US Vice President in 2008, she continued grading papers at Northern Virginia Community College, as well as going to White House receptions. According to Politico, her Secret Service agents even dressed like college students carrying backpacks while she was working.
She was able to effectively hold down two jobs. And one individual who was impressed with Jill Biden's work ethic was former First Lady Michelle Obama.
"Jill is always grading papers," she said in 2016. "Which is funny because I'd forget, 'Oh yeah, you have a day job!' And then she pulls out her papers, and she's so diligent, and I'm like, 'Look at you! You have a job! Tell me! Tell me what it's like!'"
Mary Doody, a former assistant dean at Delaware Technical Community College, recalled in an interview with CNBC that she always kept her identity low-key, even when husband Joe served as a Delaware Senator.
"At Delaware Tech, they simply did not know that she was Senator Biden's wife," Doody said. "She kept it under wraps. And when she got her doctorate she got it under 'Jacobs'; she didn't use Biden, because she has just always wanted to be her own person and for the students to know her as a teacher and not as the wife of a senator. She doesn't need that affirmation. It's just who she is."