Local hospitals face capacity issues amid COVID-19 surge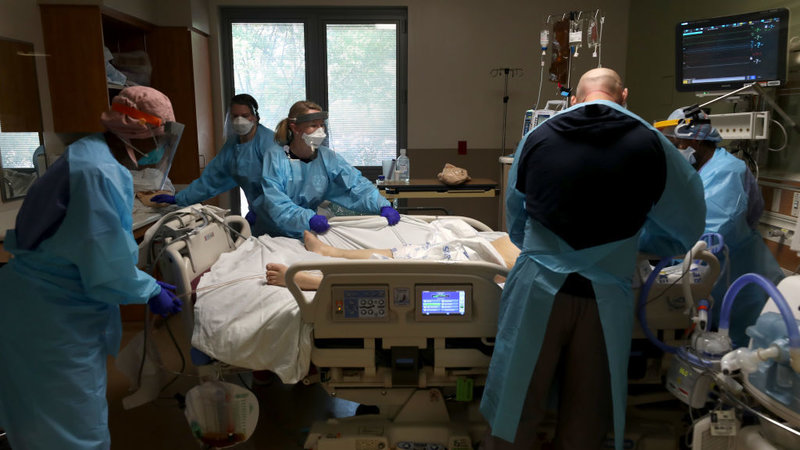 AUGUSTA, Ga. – Many of our area hospitals say they are reaching capacity and experiencing a surge in COVID-19 cases. One of those is Doctors Hospital. In the first week of December 2020, Doctors Hospital averaged 30-35 coronavirus patients per day. Now, that number has doubled – causing Doctors Hospital to fill up fast.
Doctors Hospital just broke a record on Tuesday with 81 COVID-19 patients in a single day, which is the highest amount to date. At last check, they had 76 COVID-19 patients, but FOX 54 is told this number fluctuates each day. Because of that, there's a strain not only on just having room for patients, but also having enough staff to treat them.
"One of our big challenges right now is that not only do we have patients coming in with COVID, we're having staff test positive and going out with COVID. So, you may have a bed, but you don't have the staff. So, capacity is a moving target that we are working hard to address literally every day," said Dr. John Farr, Chief Medical Officer.
In response, they're asking for more help. "We have asked to increase our travel nurses, contract labor nurses, and in addition, the state of Georgia has a system right now where now they're allocating some additional staffing as they can…So, we've asked the state for any staffing assistance they can provide as well."
That's not all. The hospital is also not doing elective in-patient surgeries right now. Non-traditional areas are also being used to take care of patients- such as using beds in the emergency room and putting some adults in the pediatric ward when needed.
You may be thinking this all won't impact your visit if you don't have COVID-19. However, Dr. Farr says that's not true. "Be prepared to wait. You may be staying in the emergency room in a bed there longer than you want. If you need a surgery, you may be staying in recovery longer than you or I would want, but again, it's the nature of the business."
A lot of these issues are also being felt at AU Health and University Hospital. Wednesday, AU had 92 coronavirus hospitalizations and University had 137. For University Hospital, that's just 3 digits shy of their record they broke earlier this week of 140. No matter where you go in the CSRA, health officials have the same message: mask up and take this seriously.